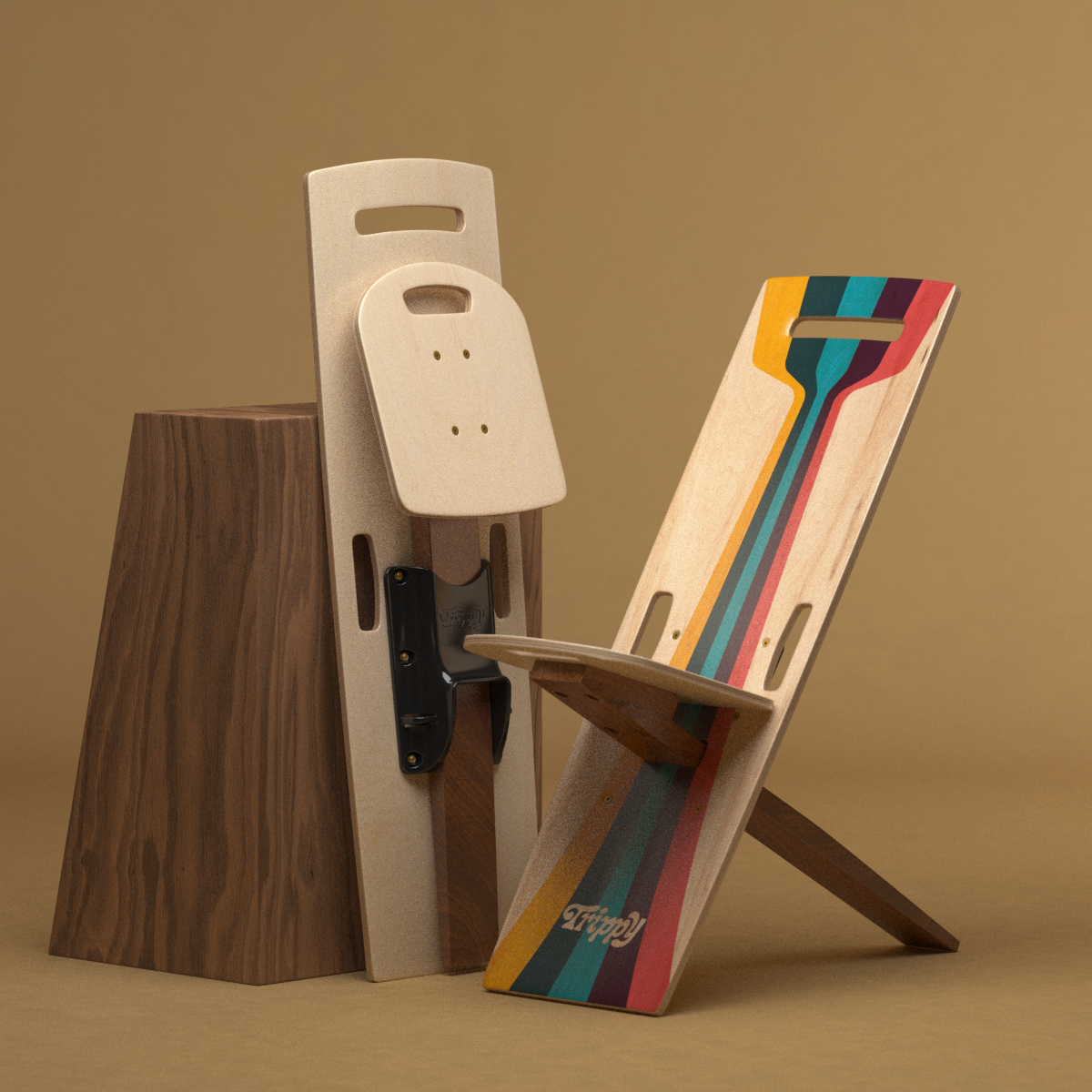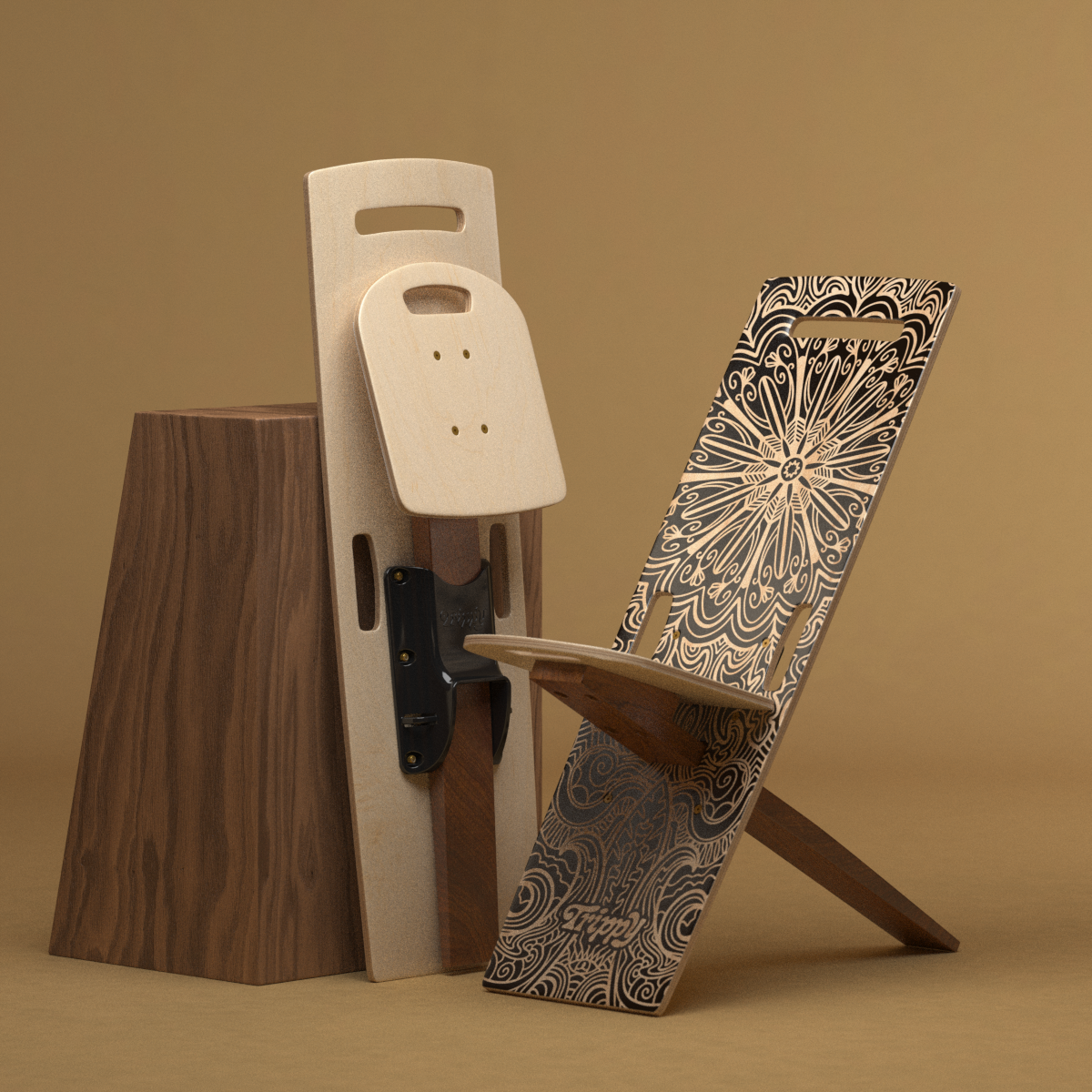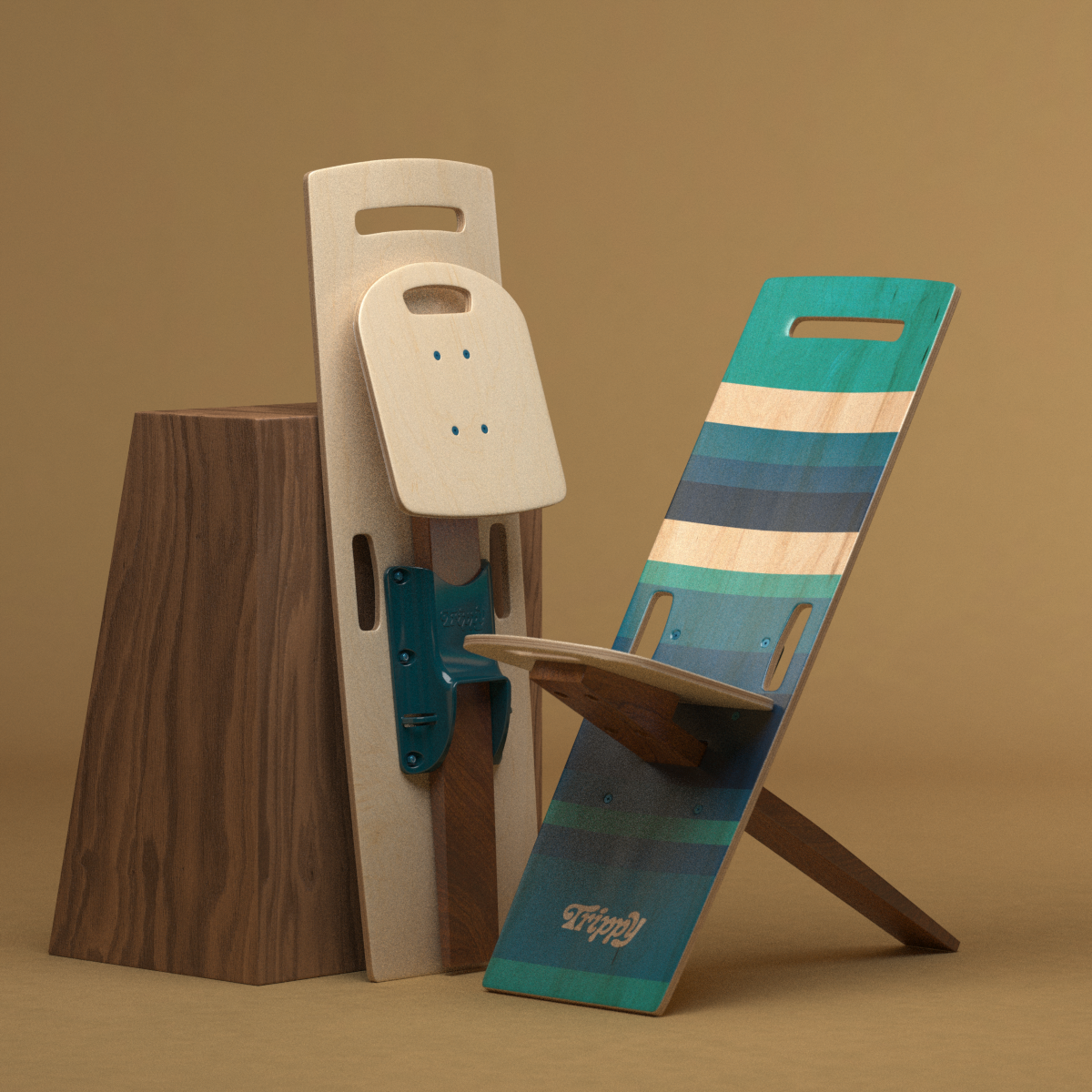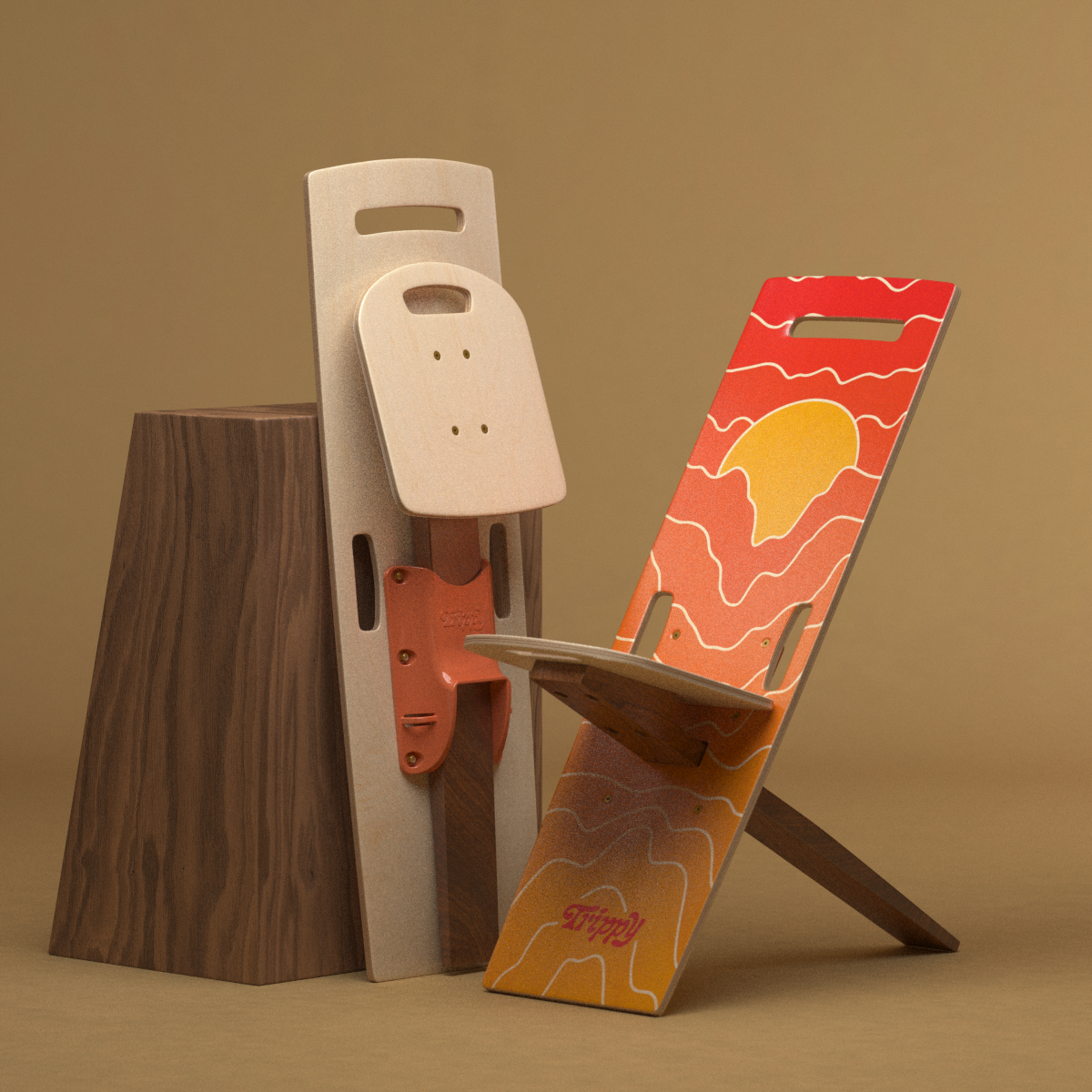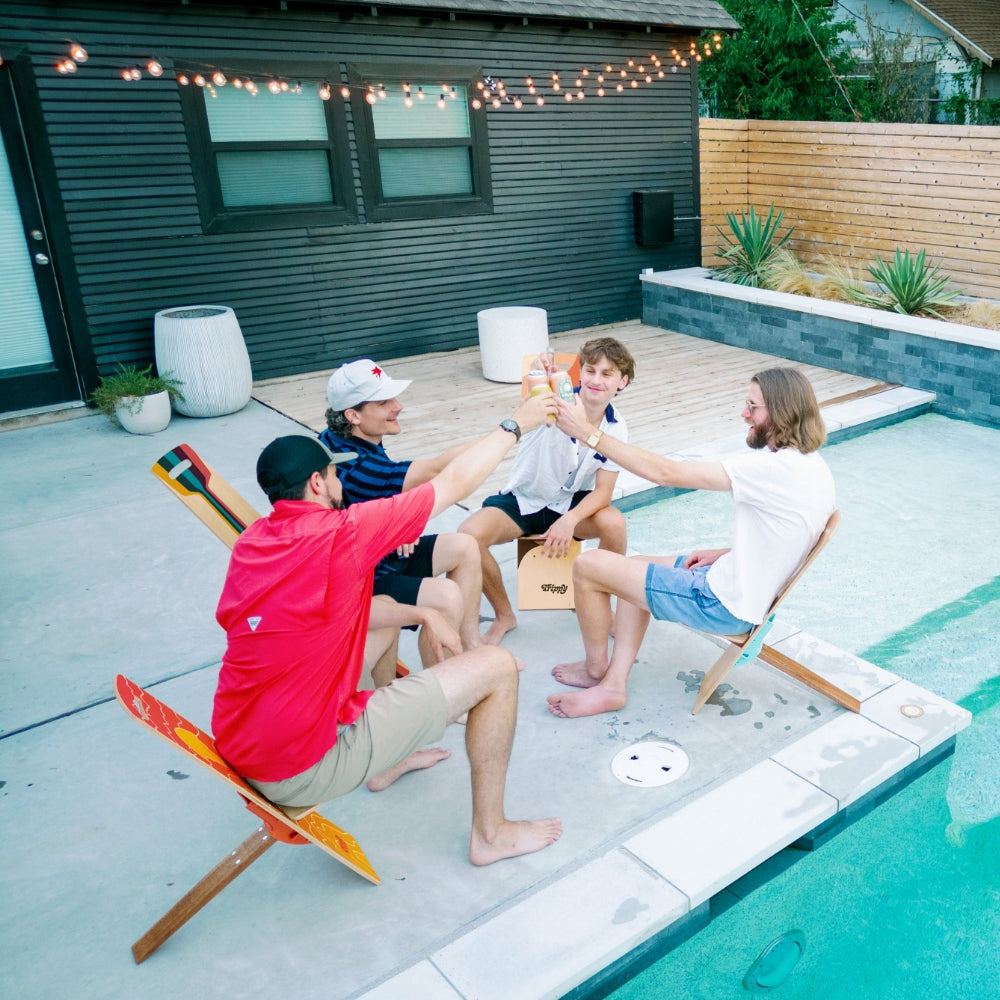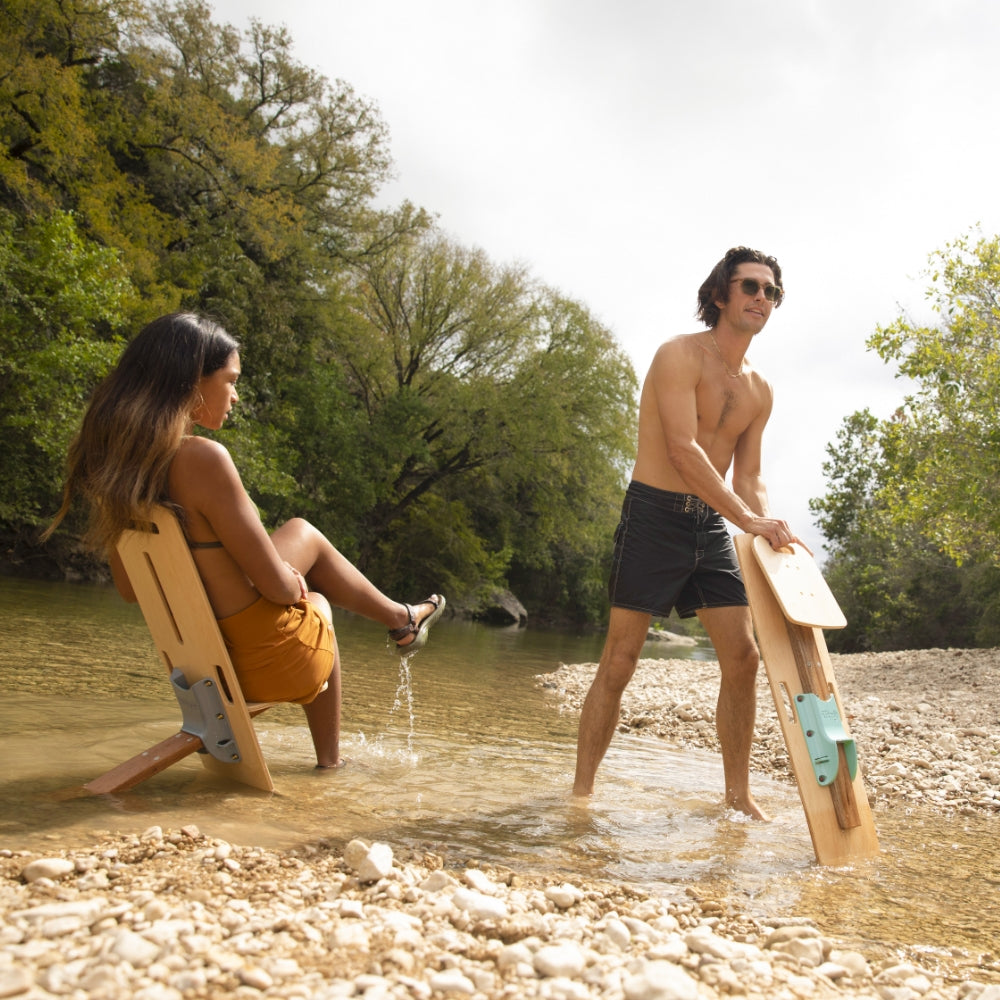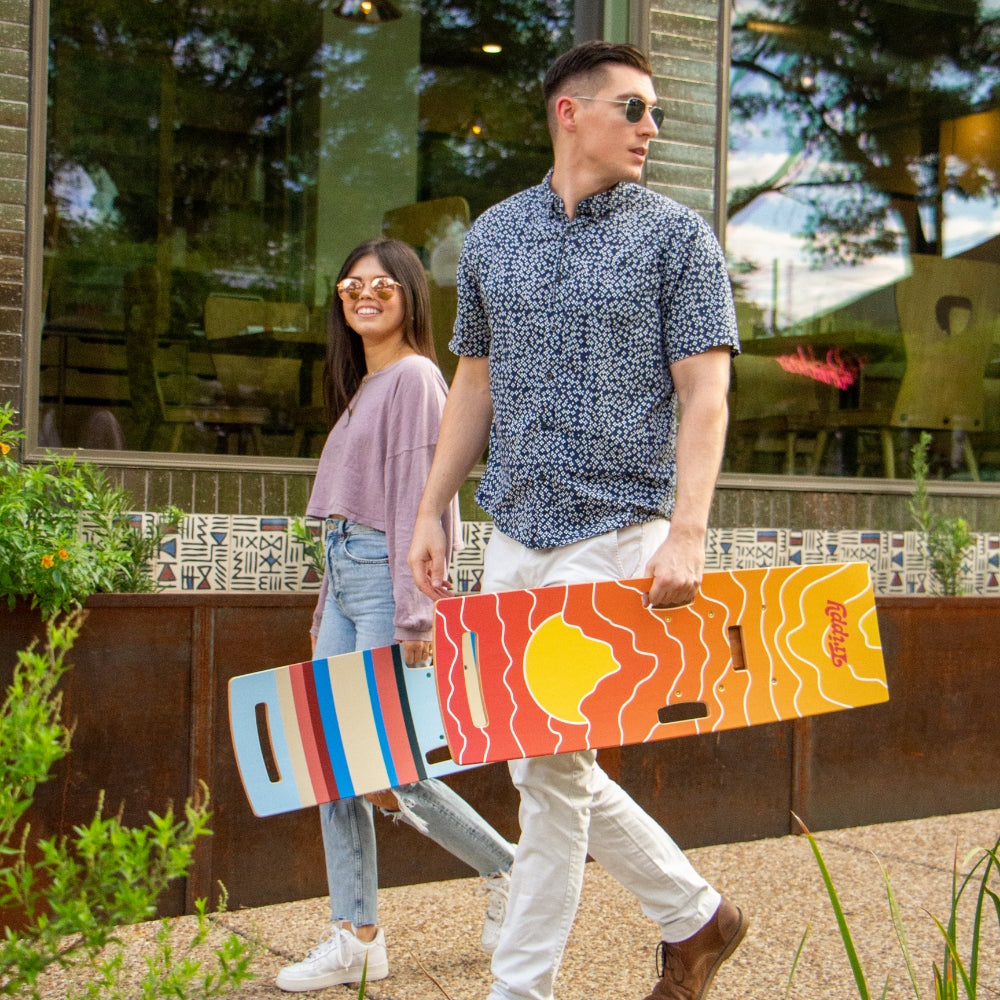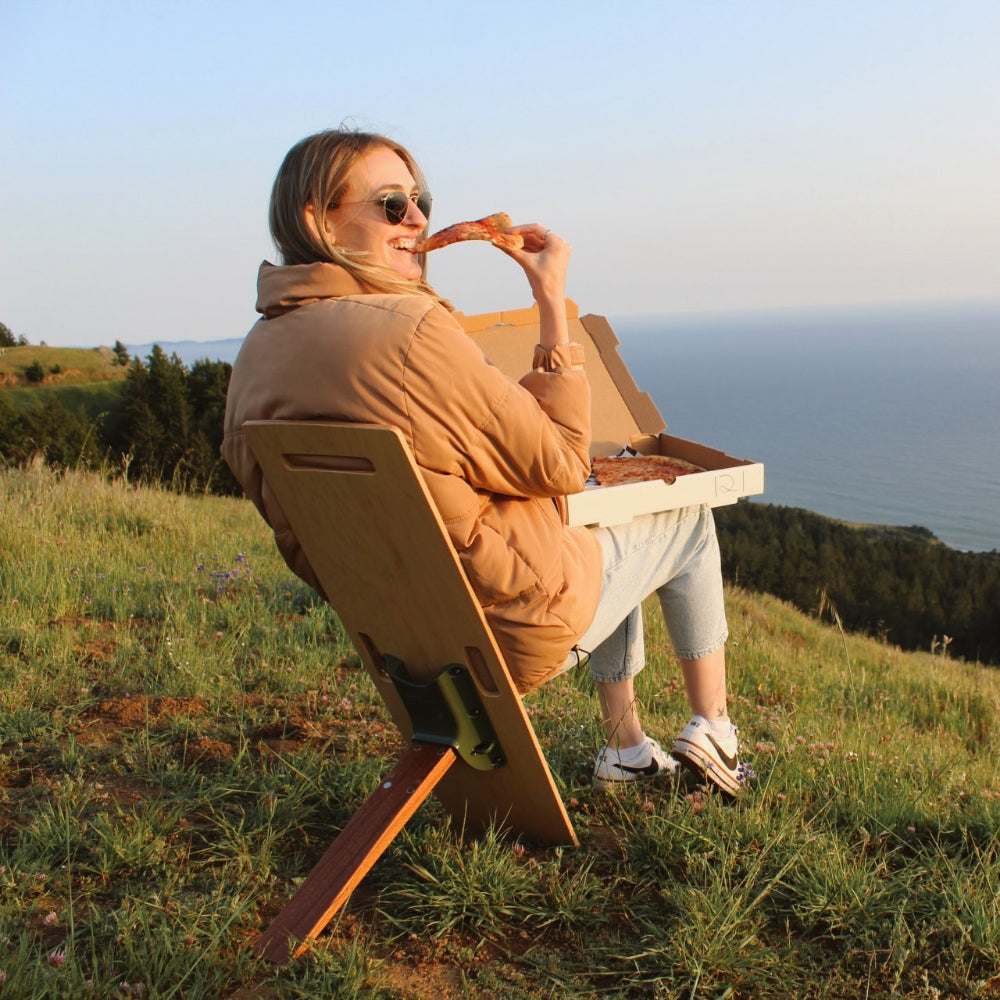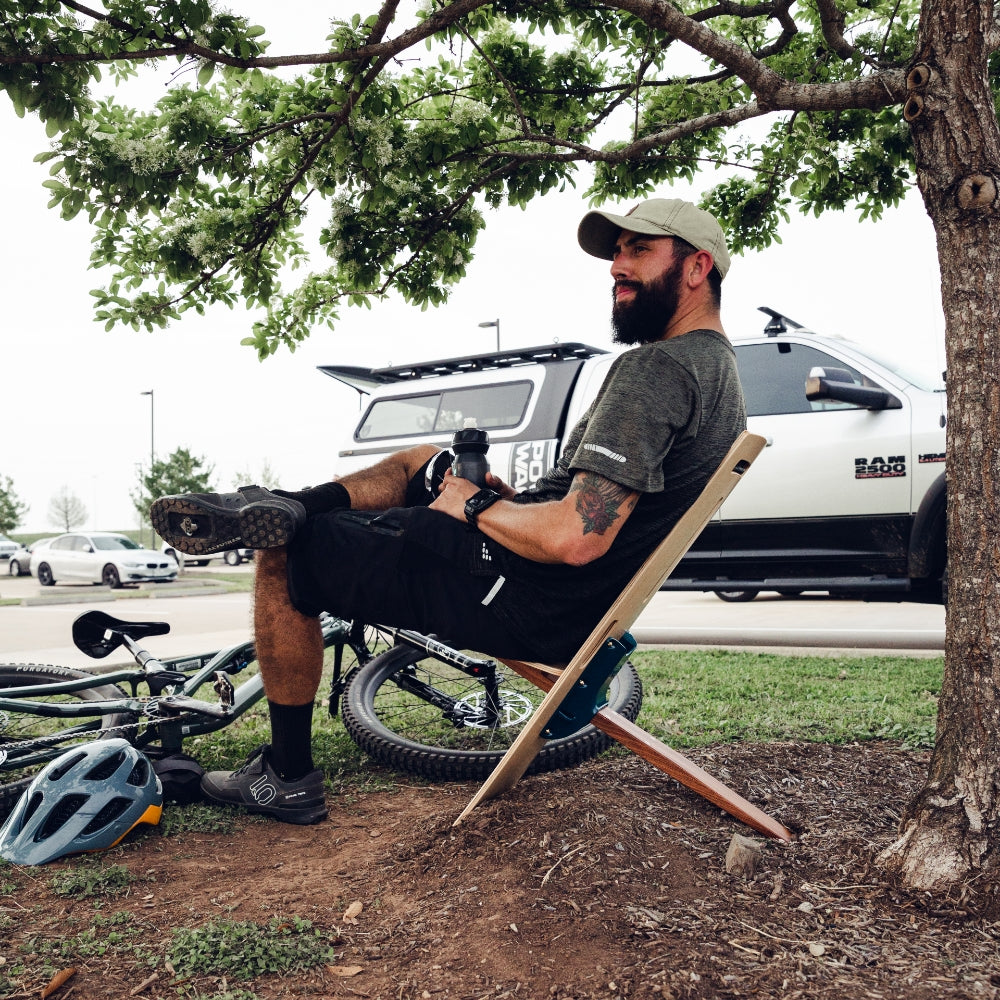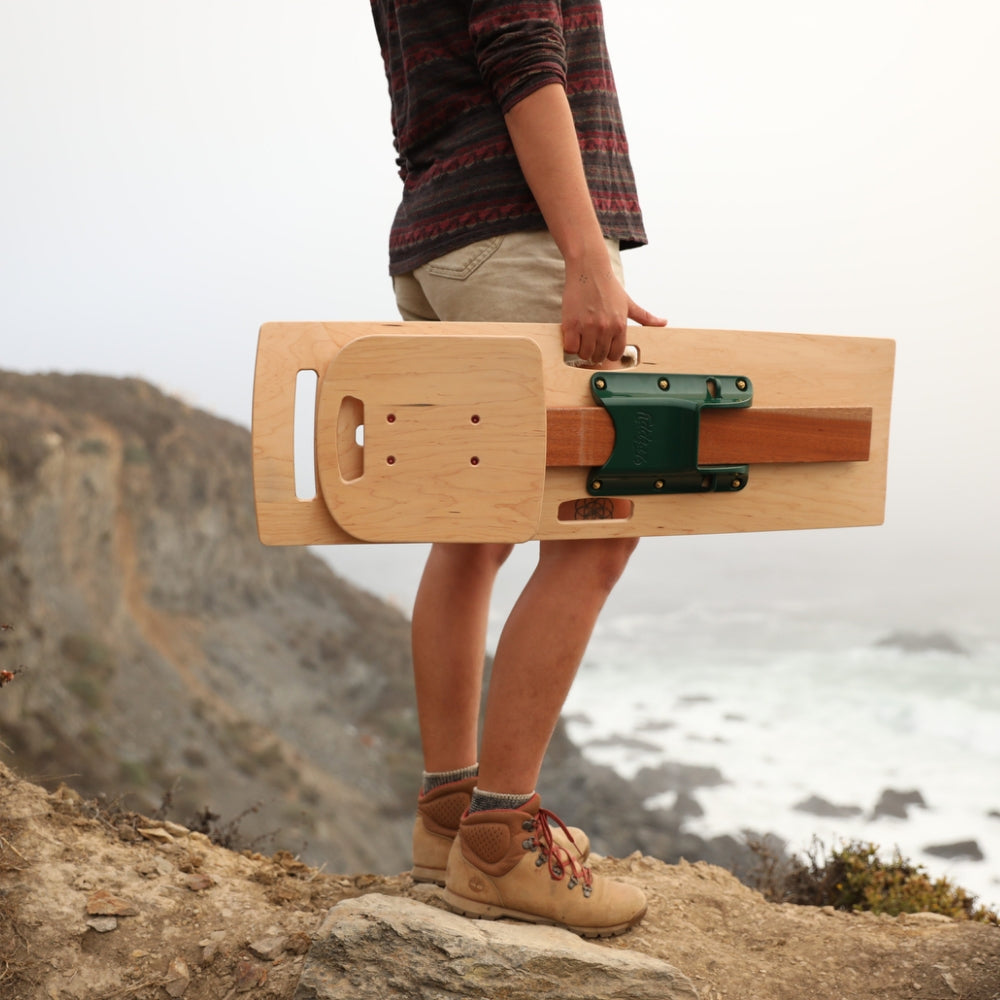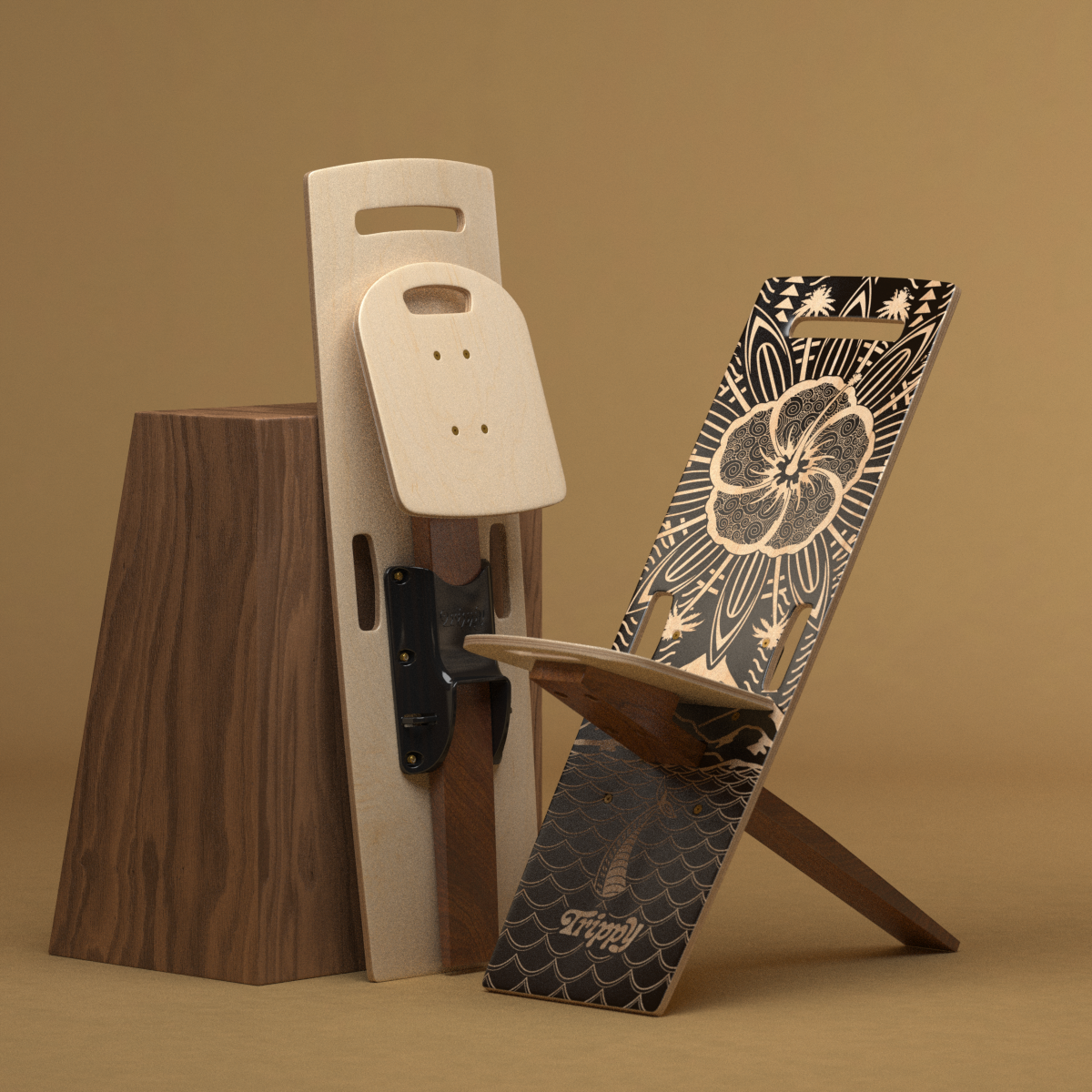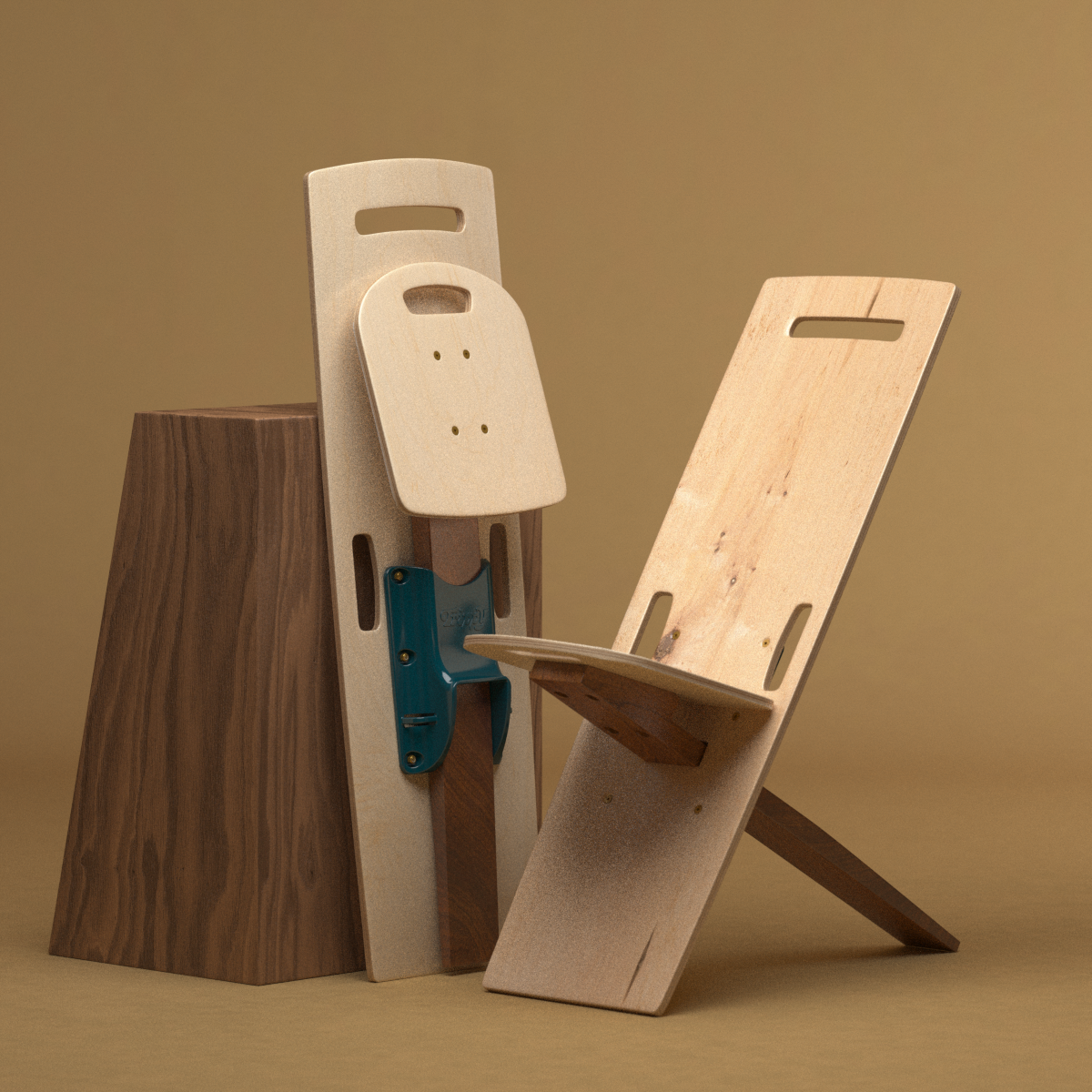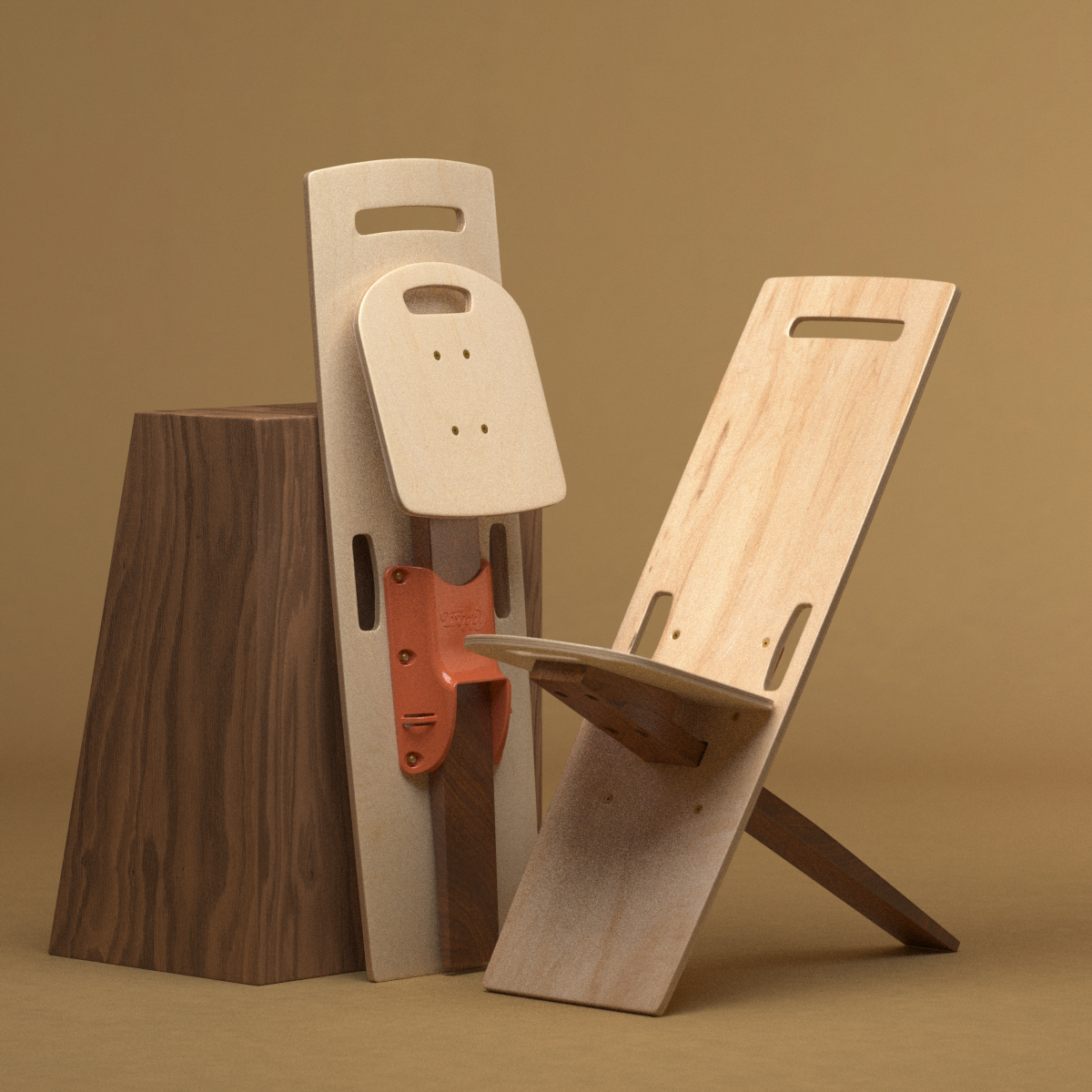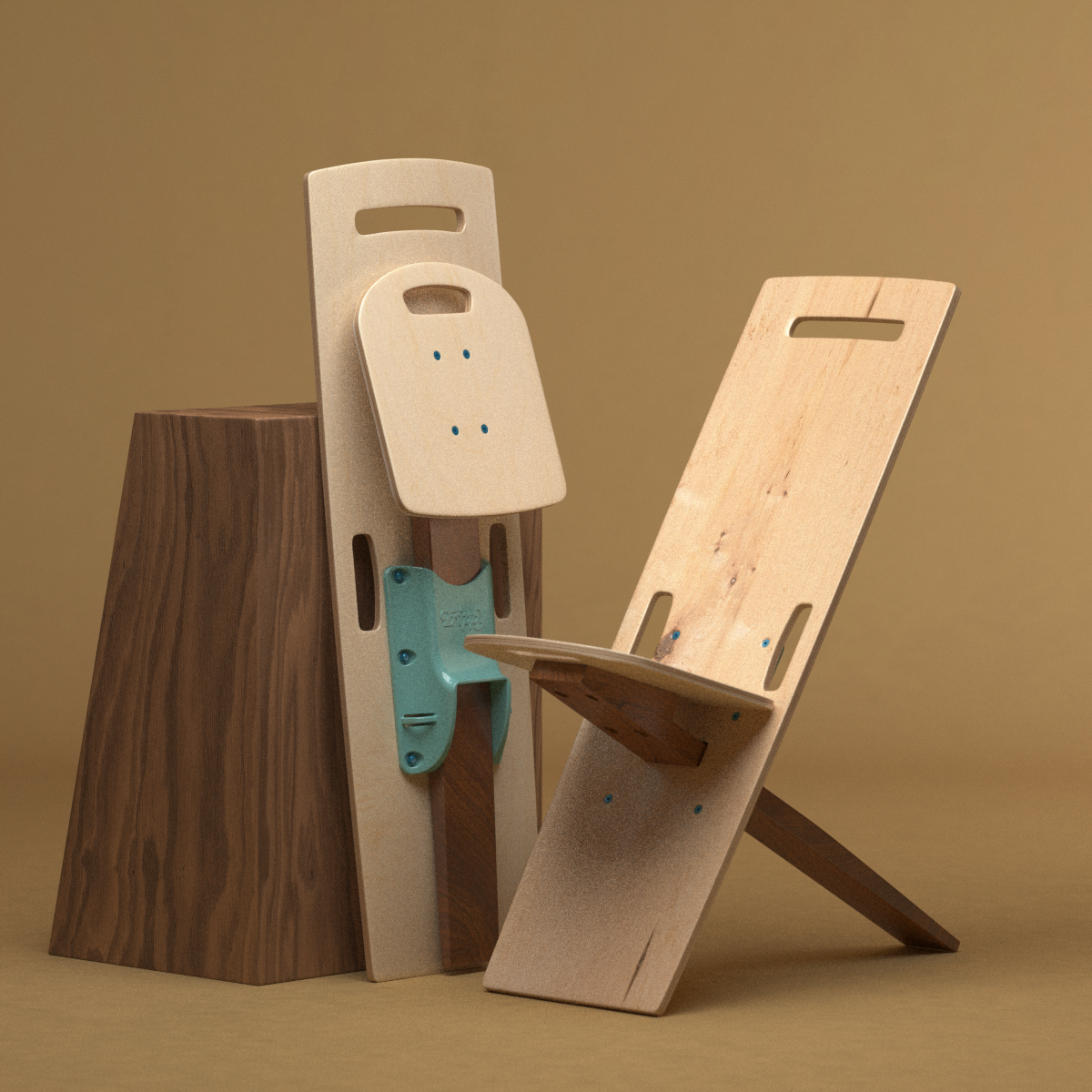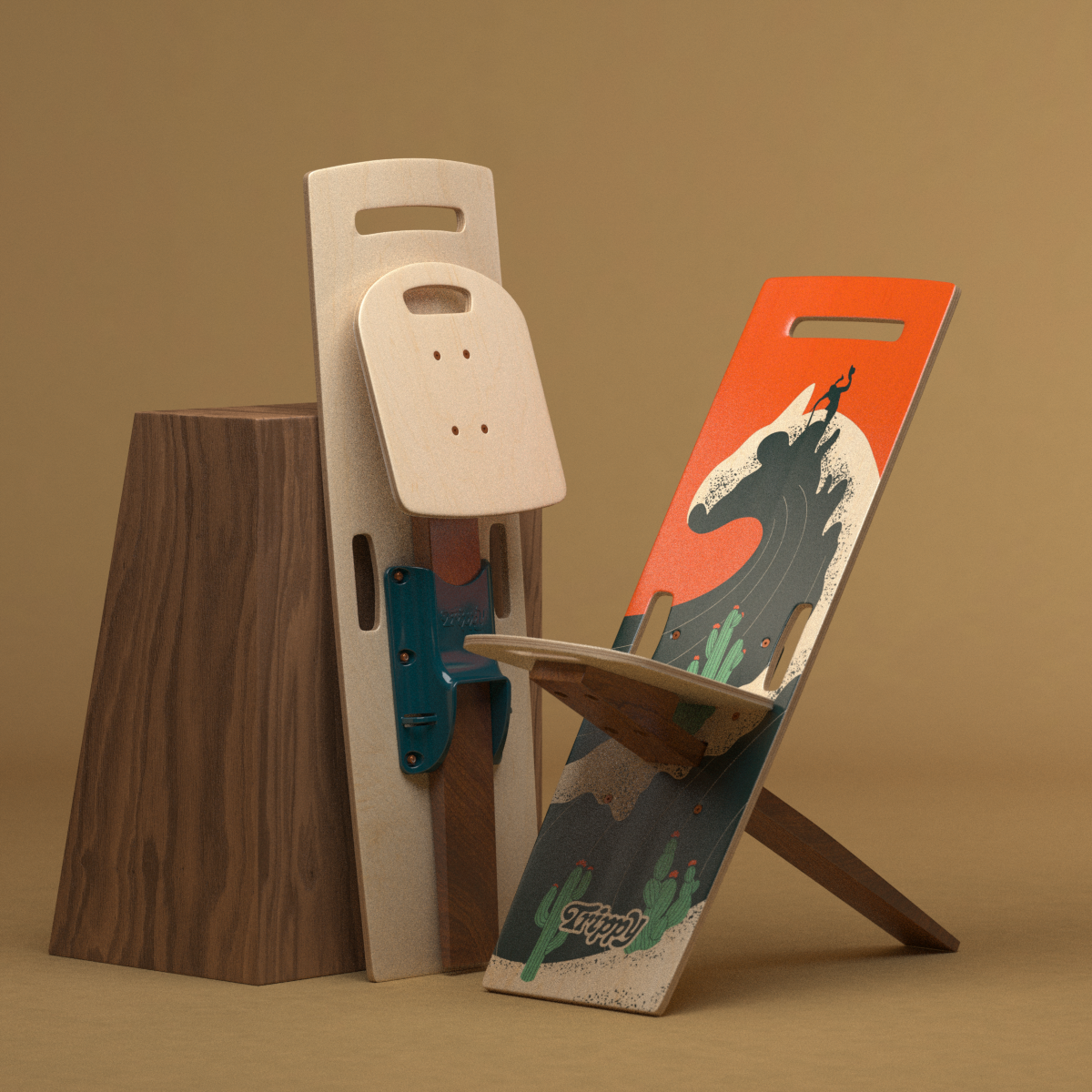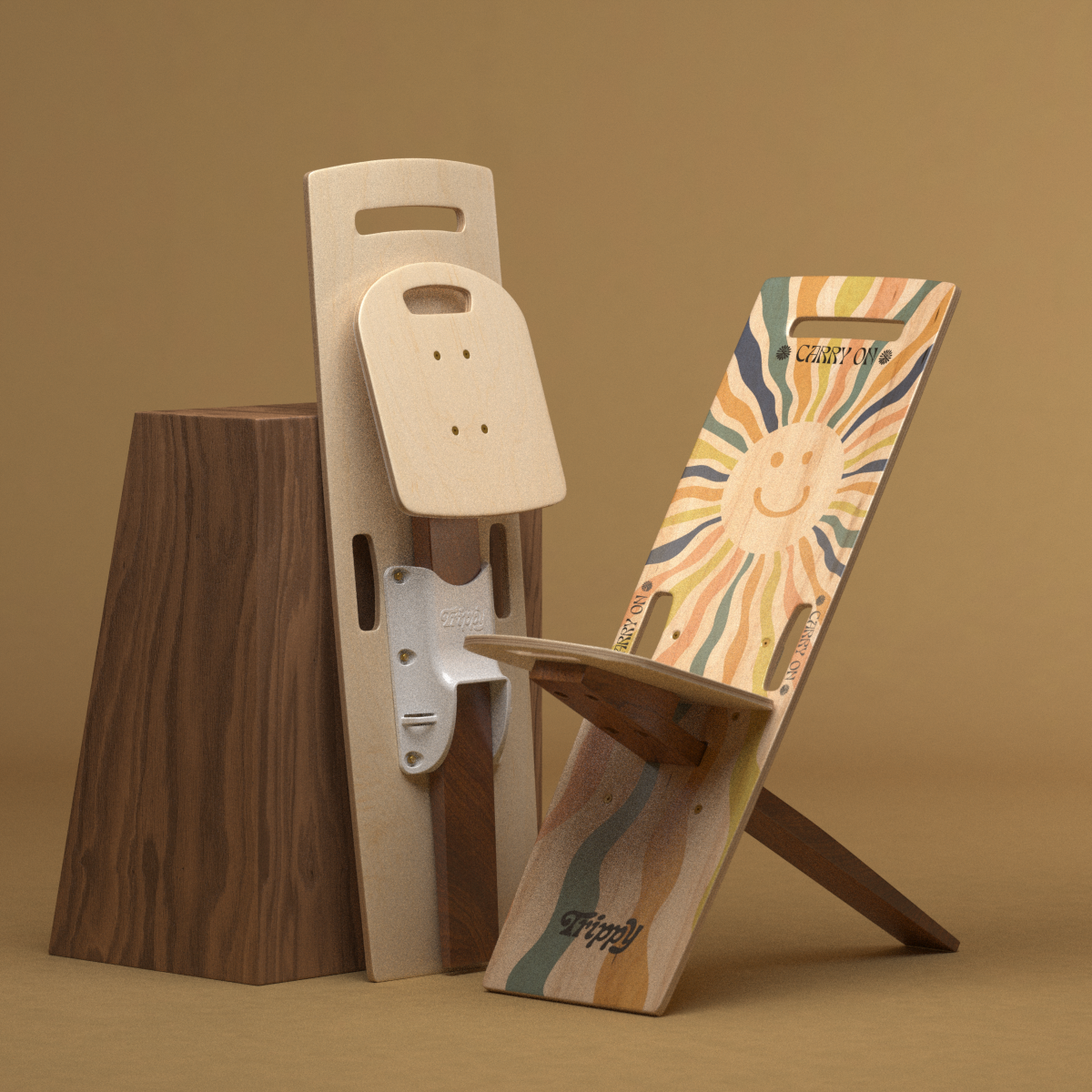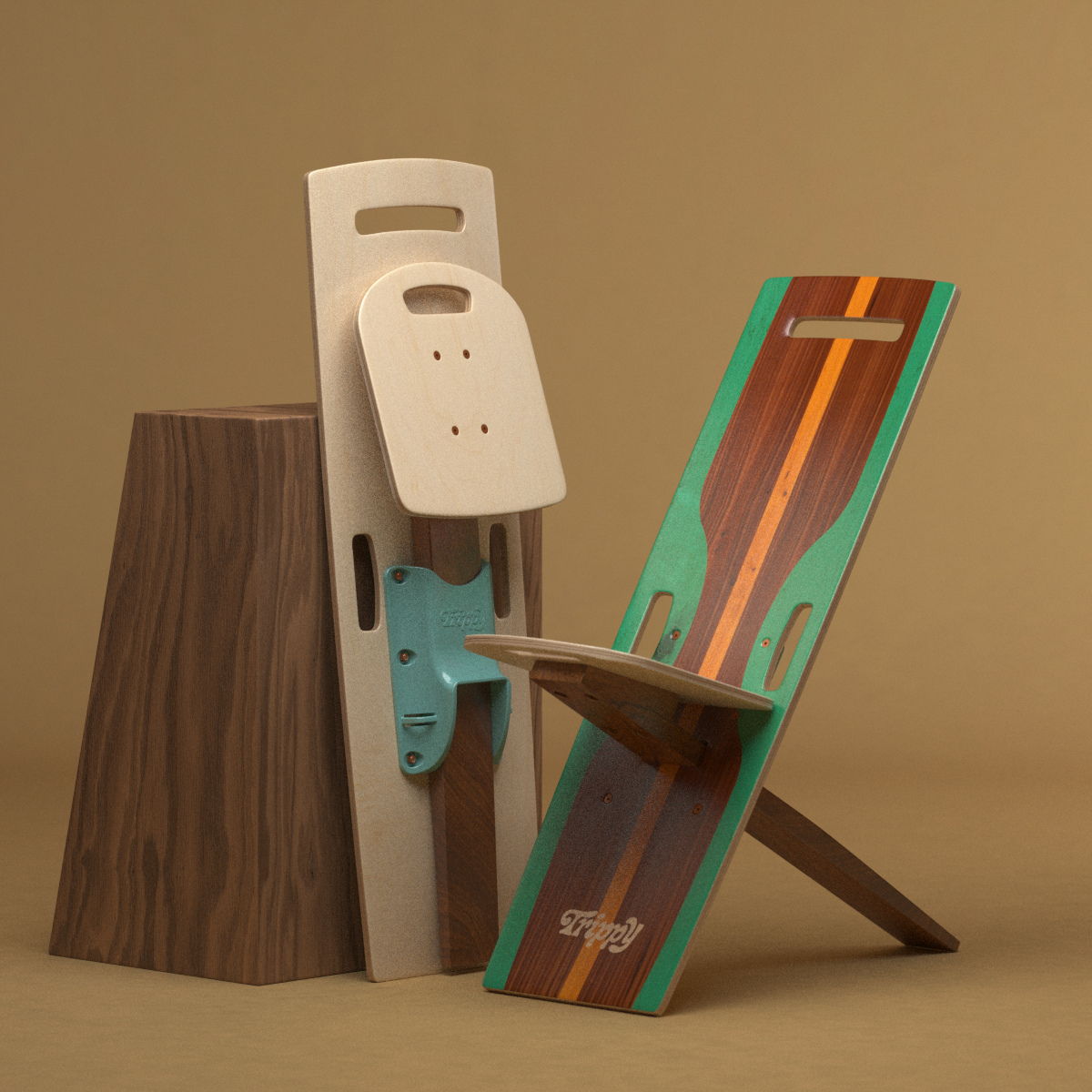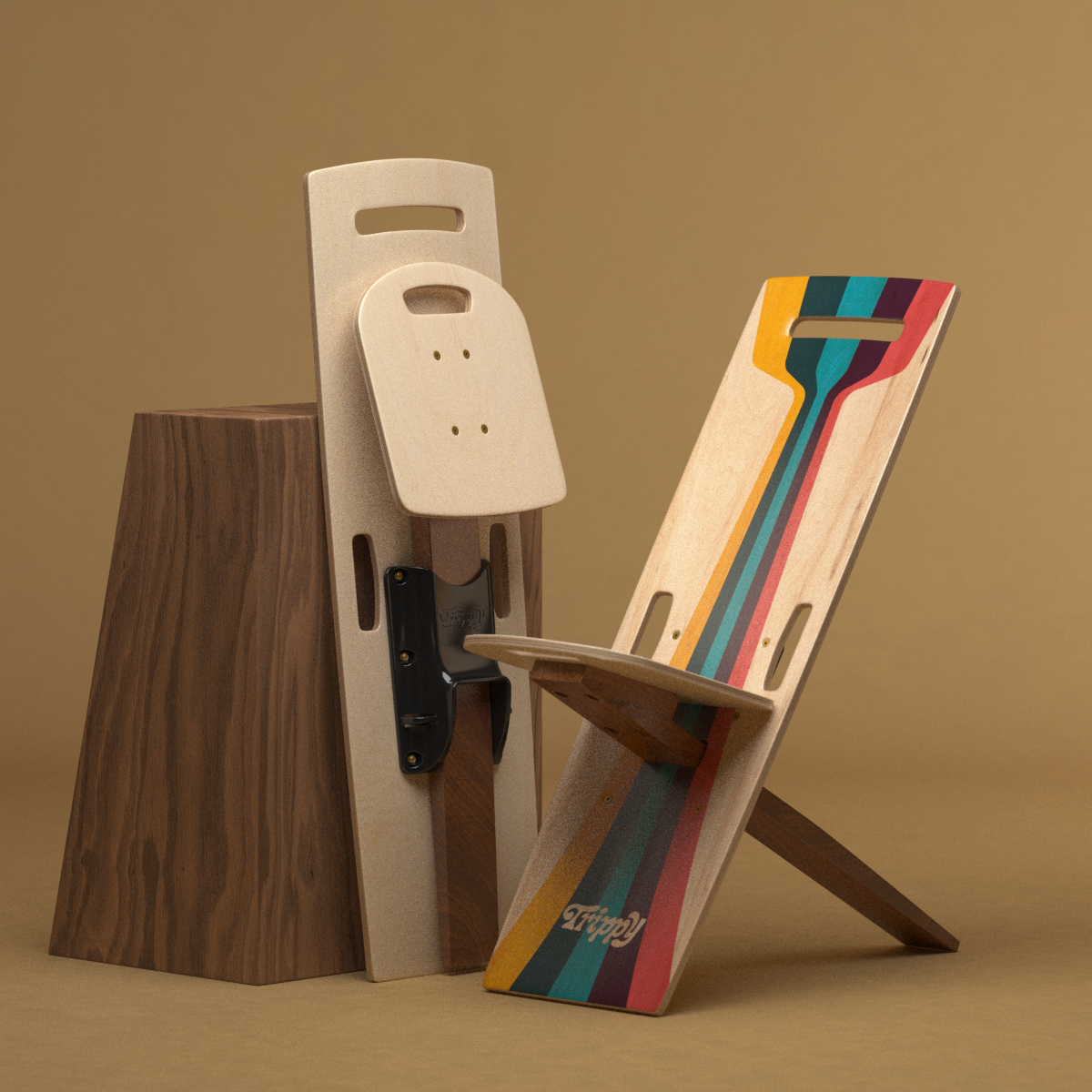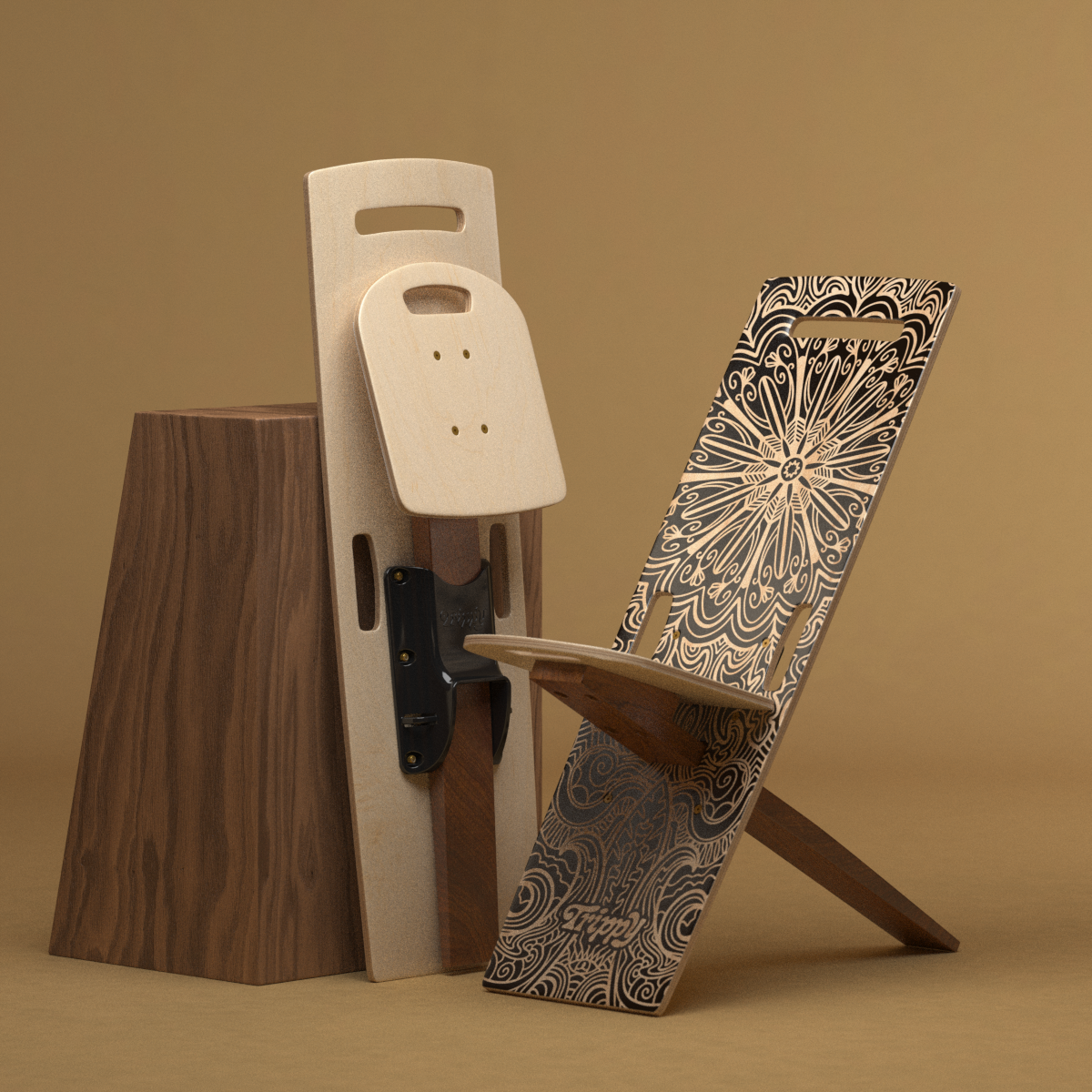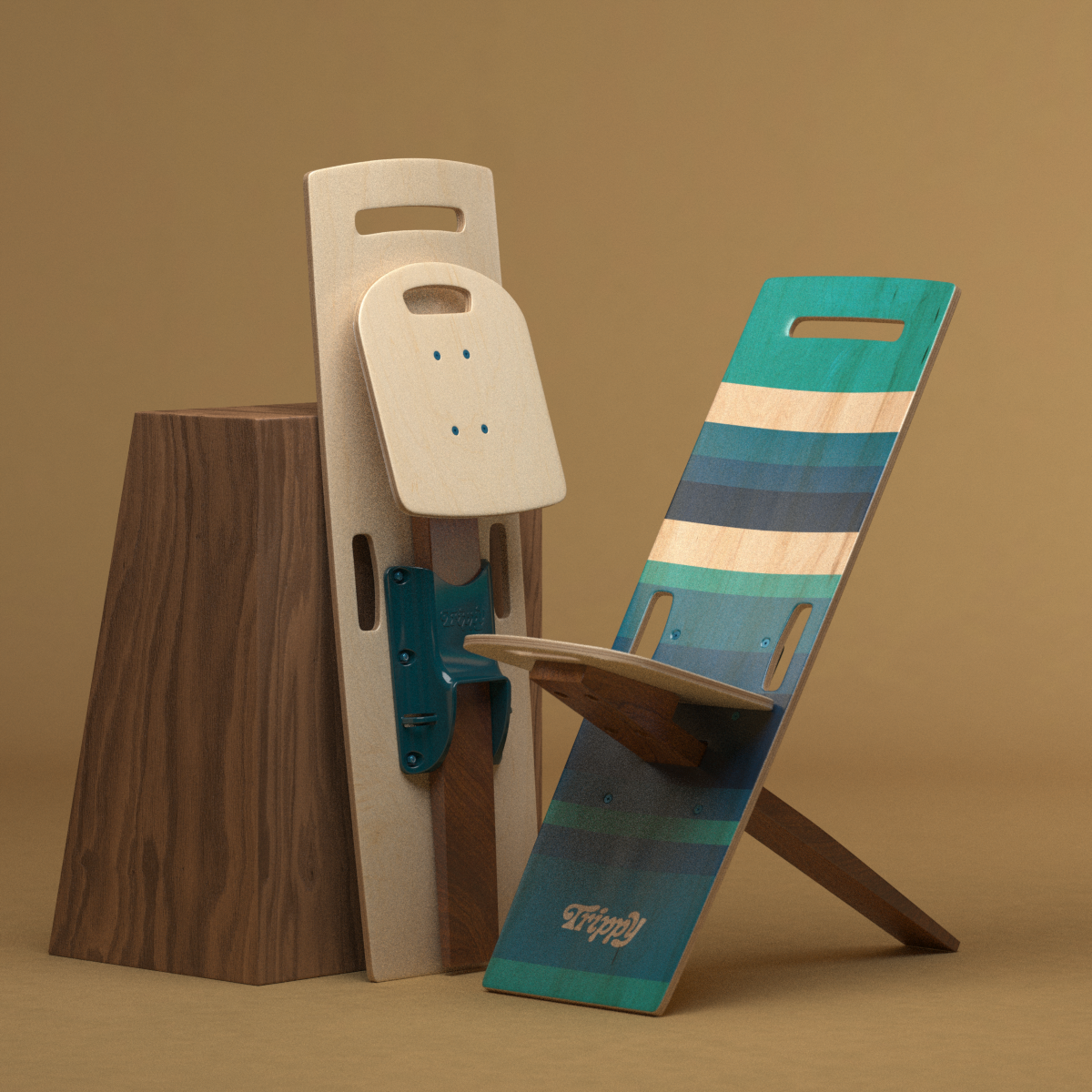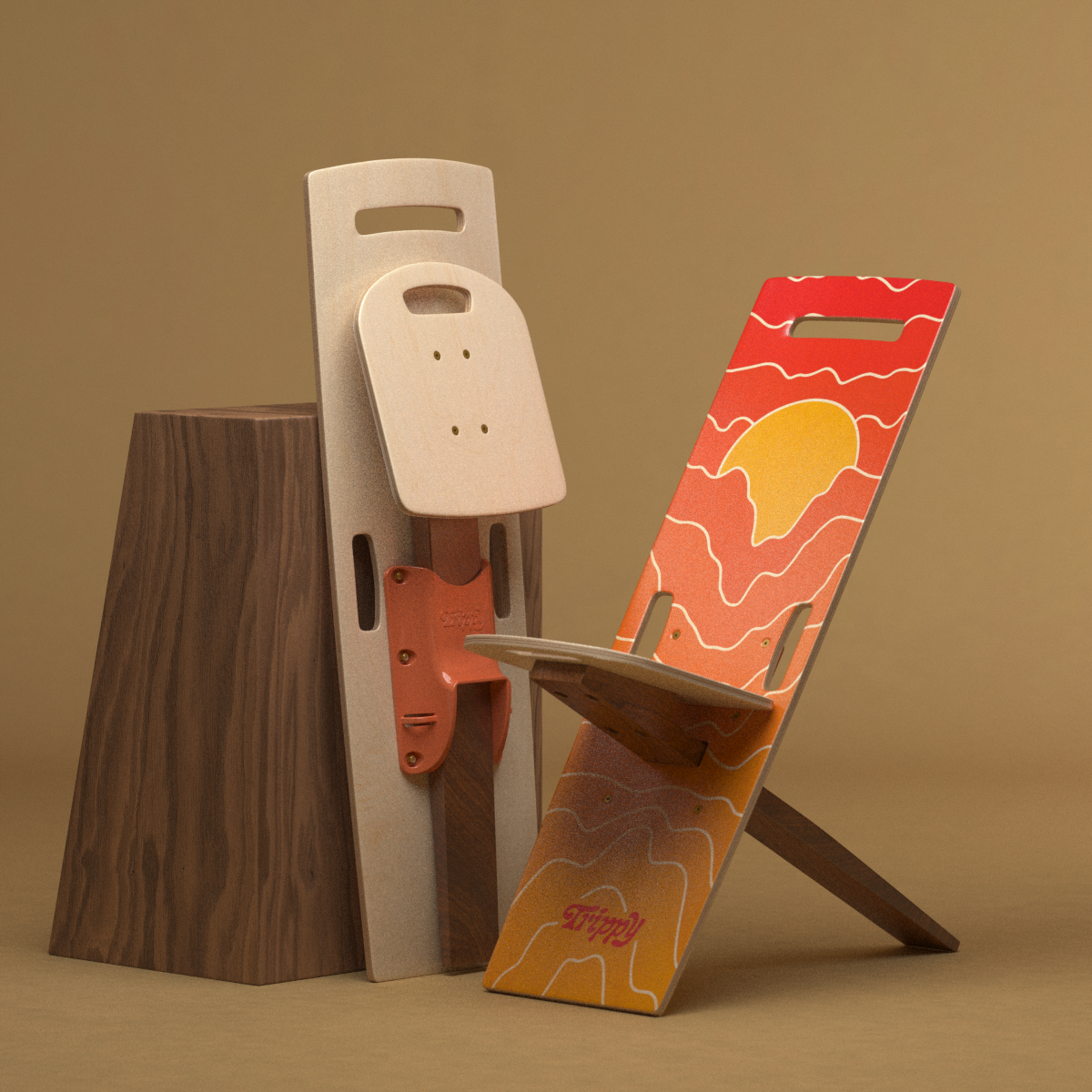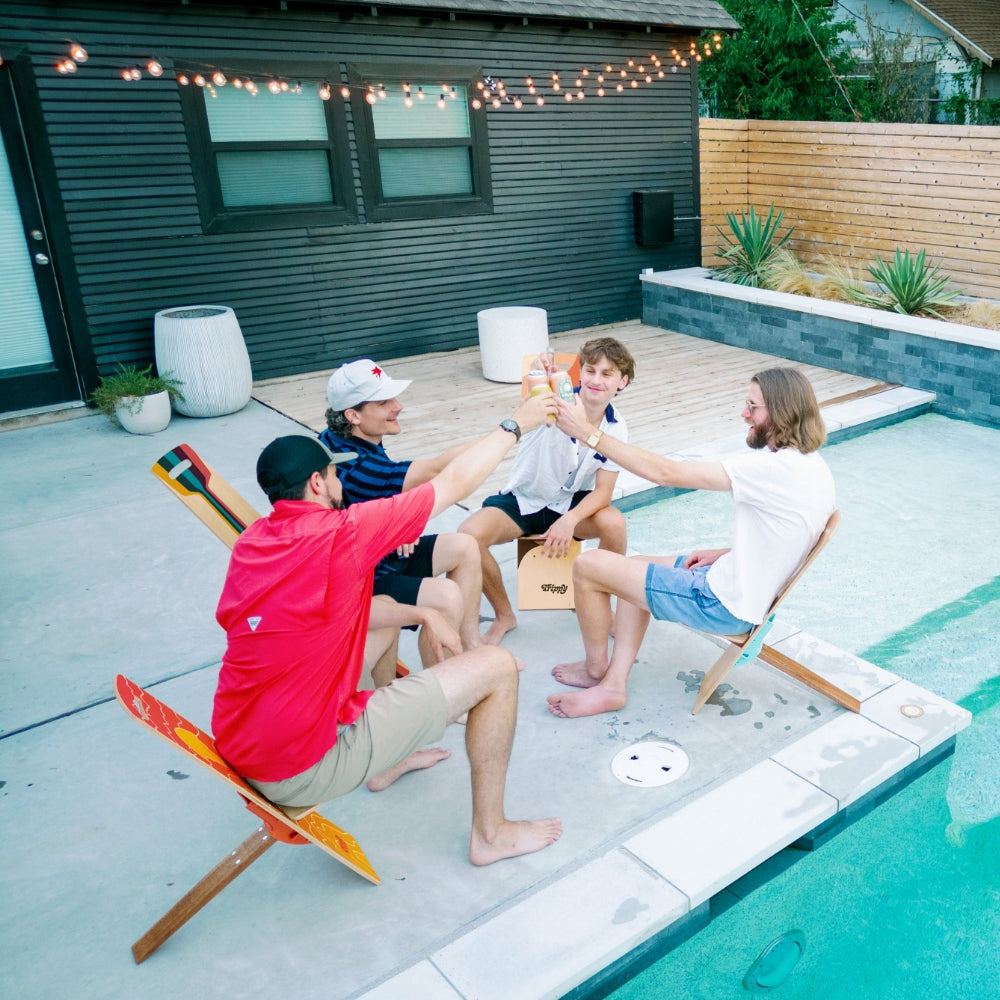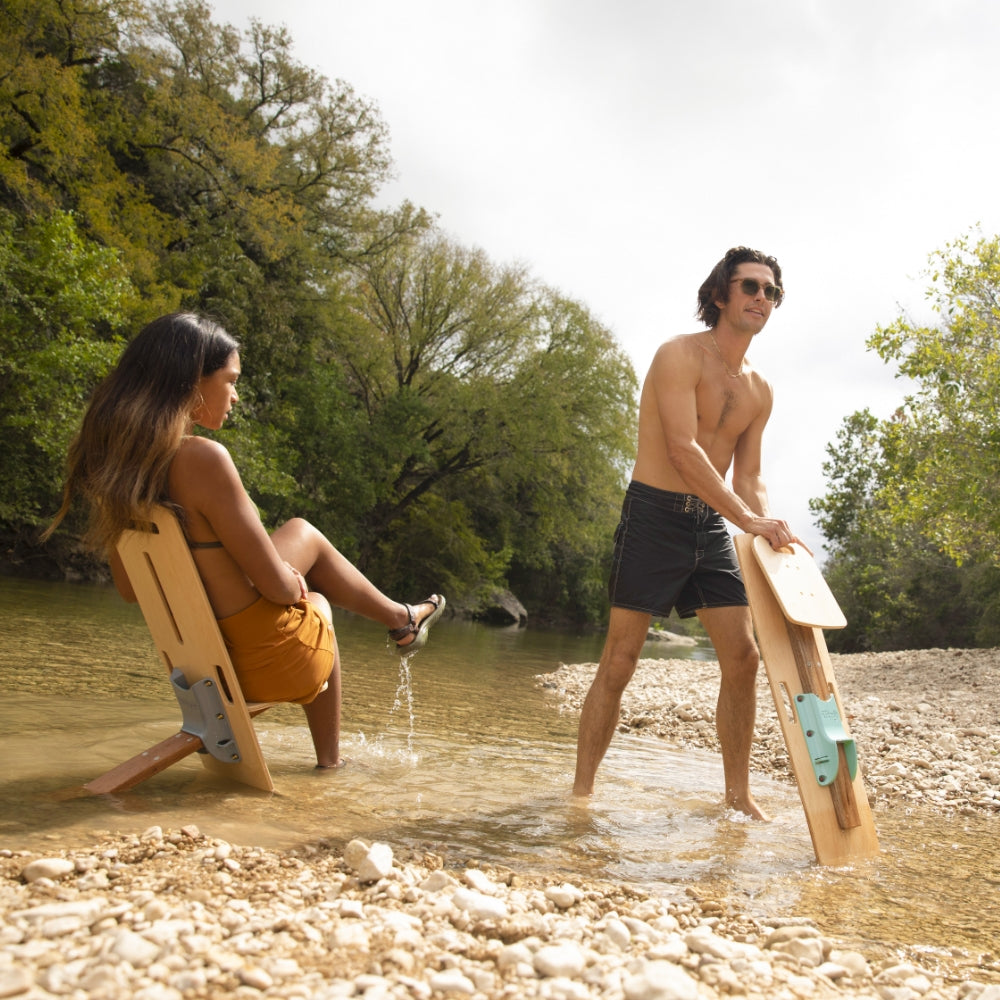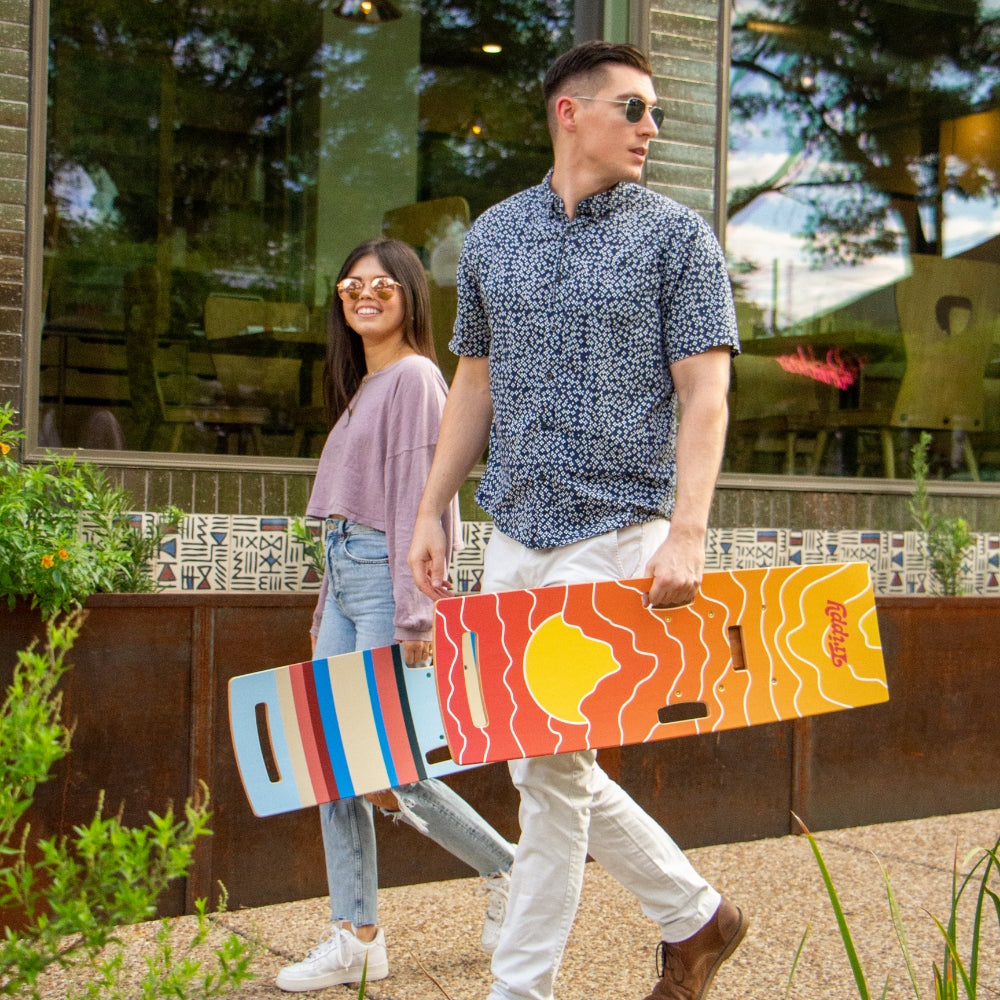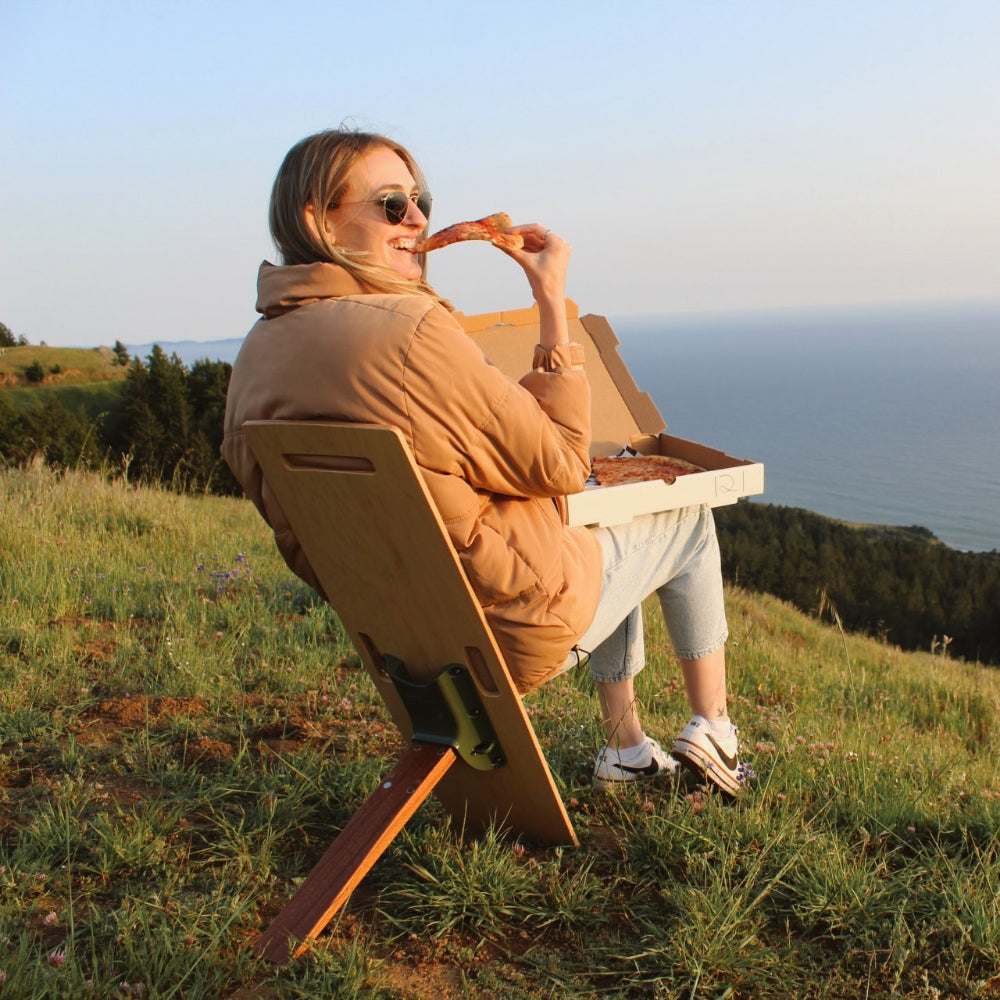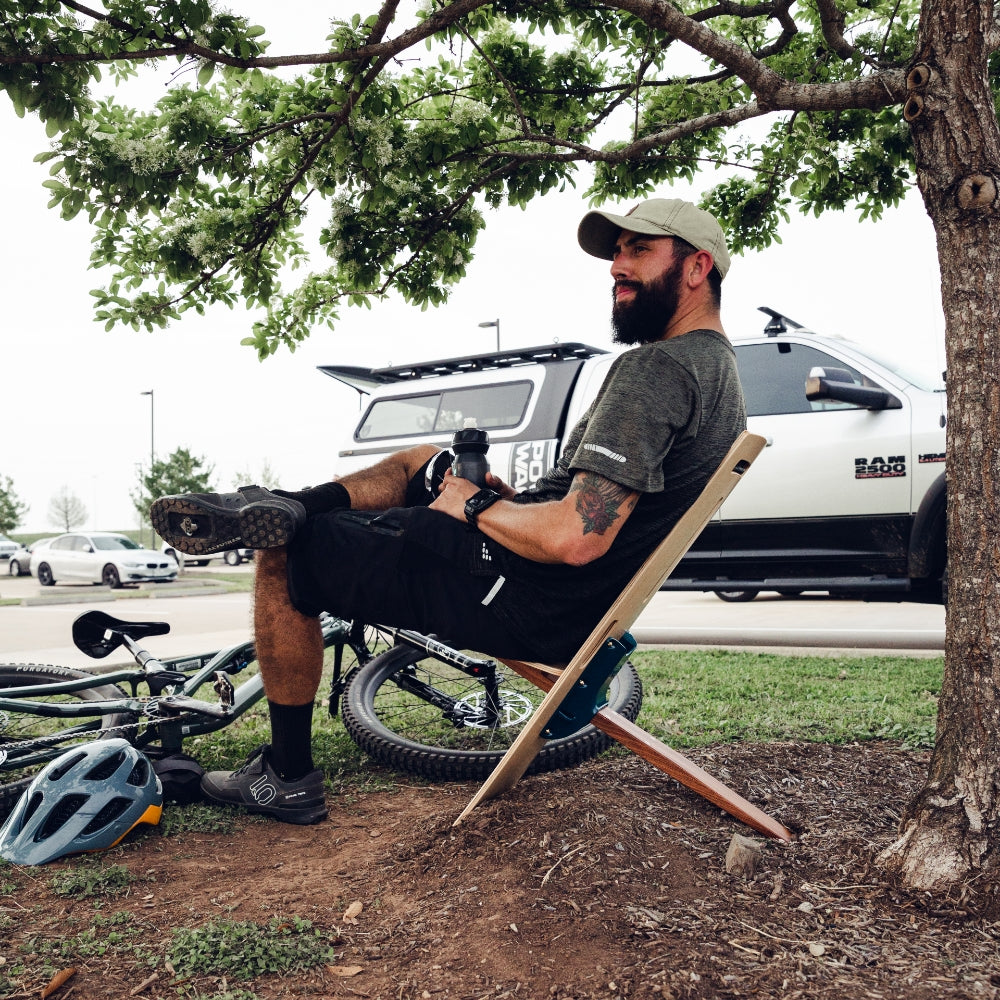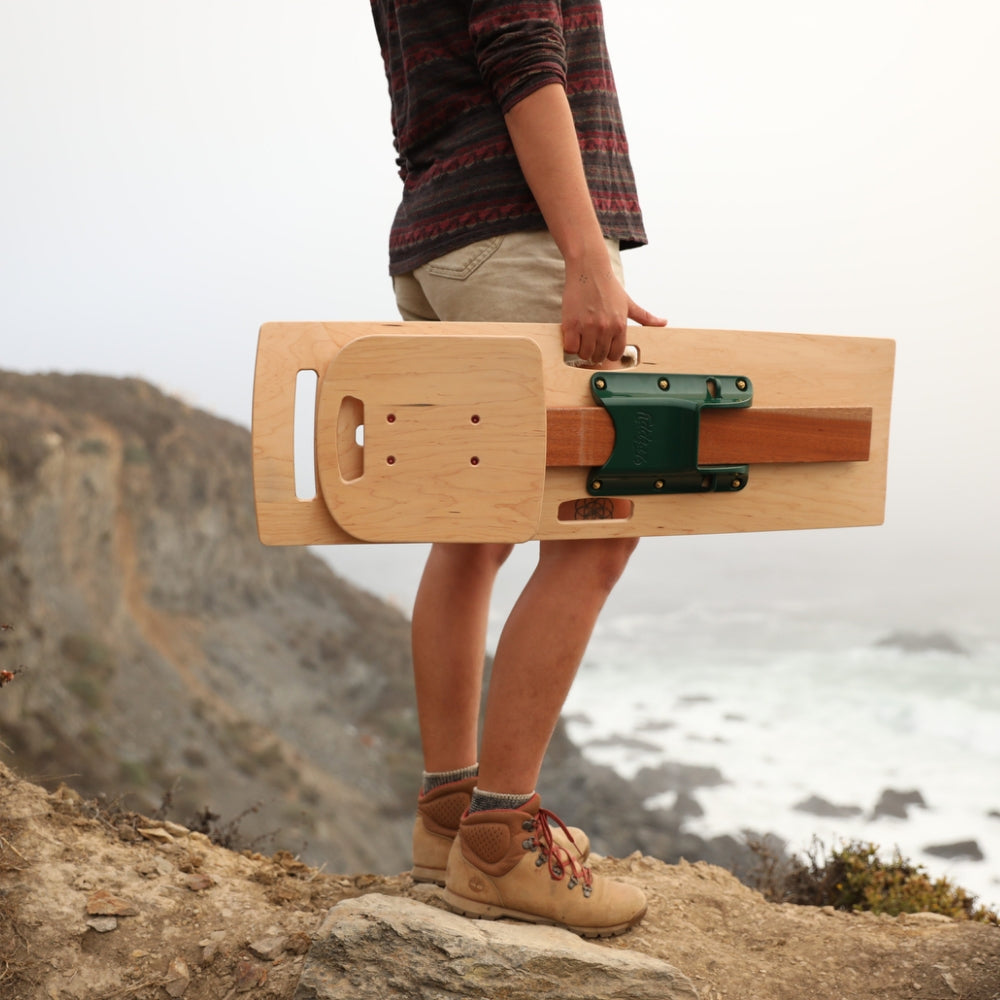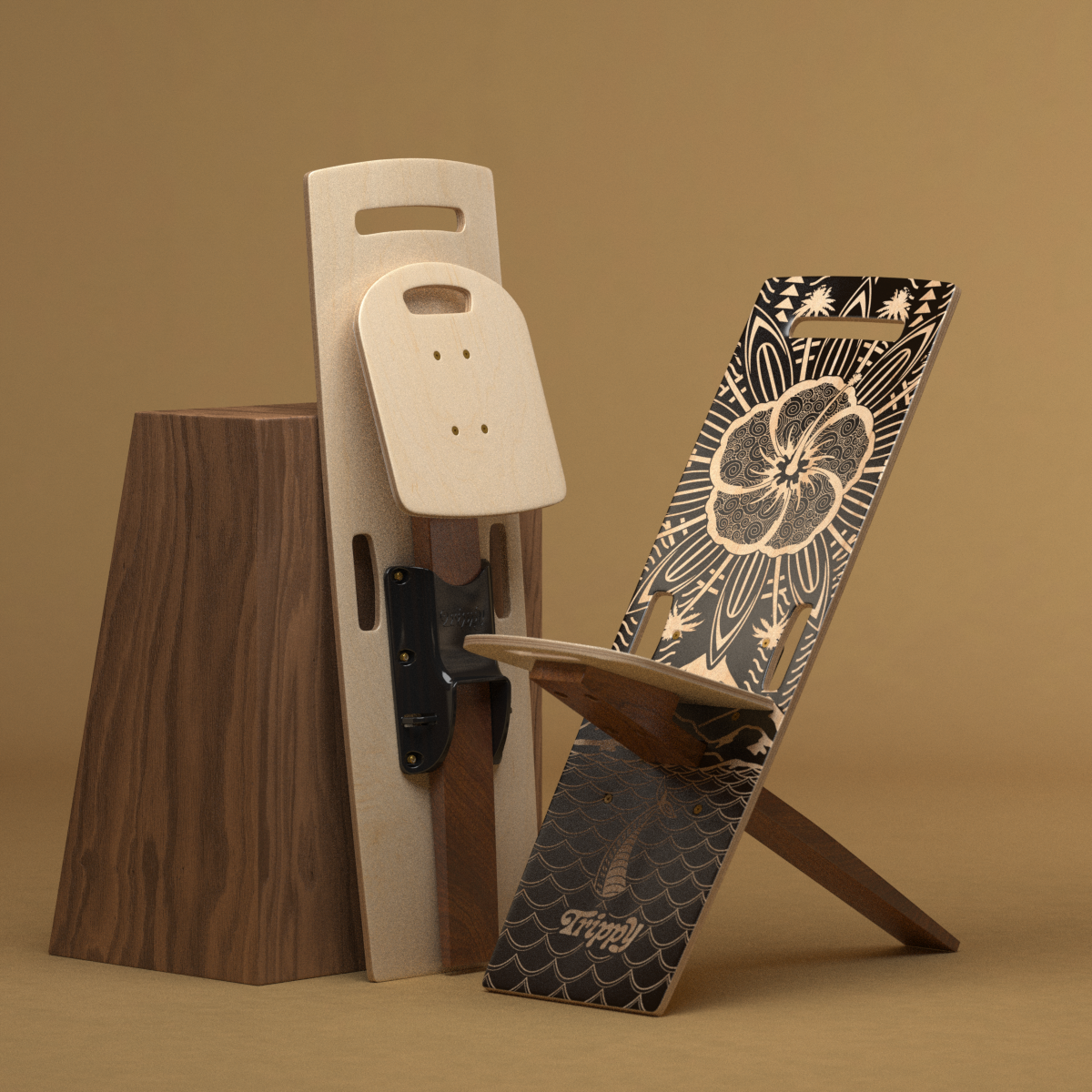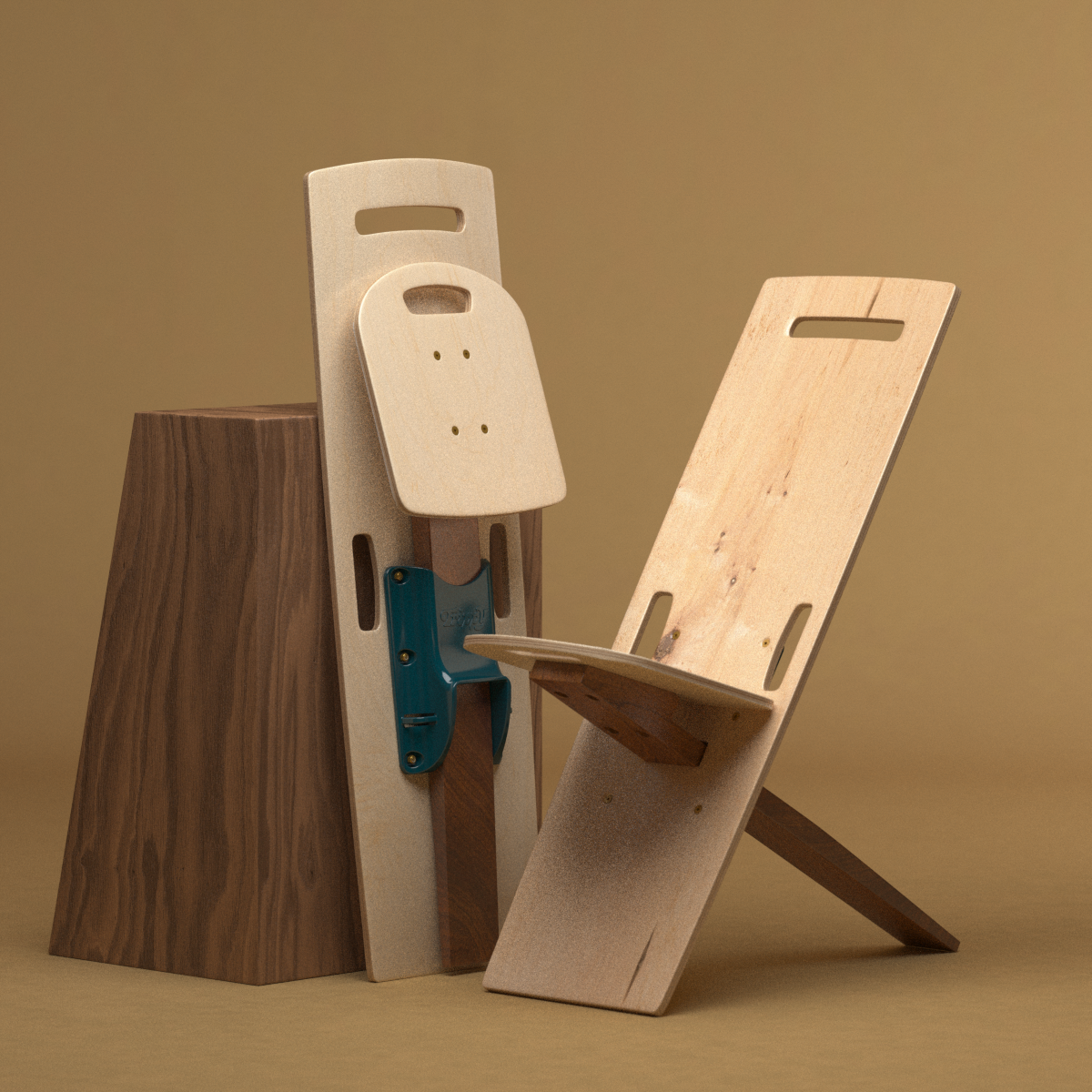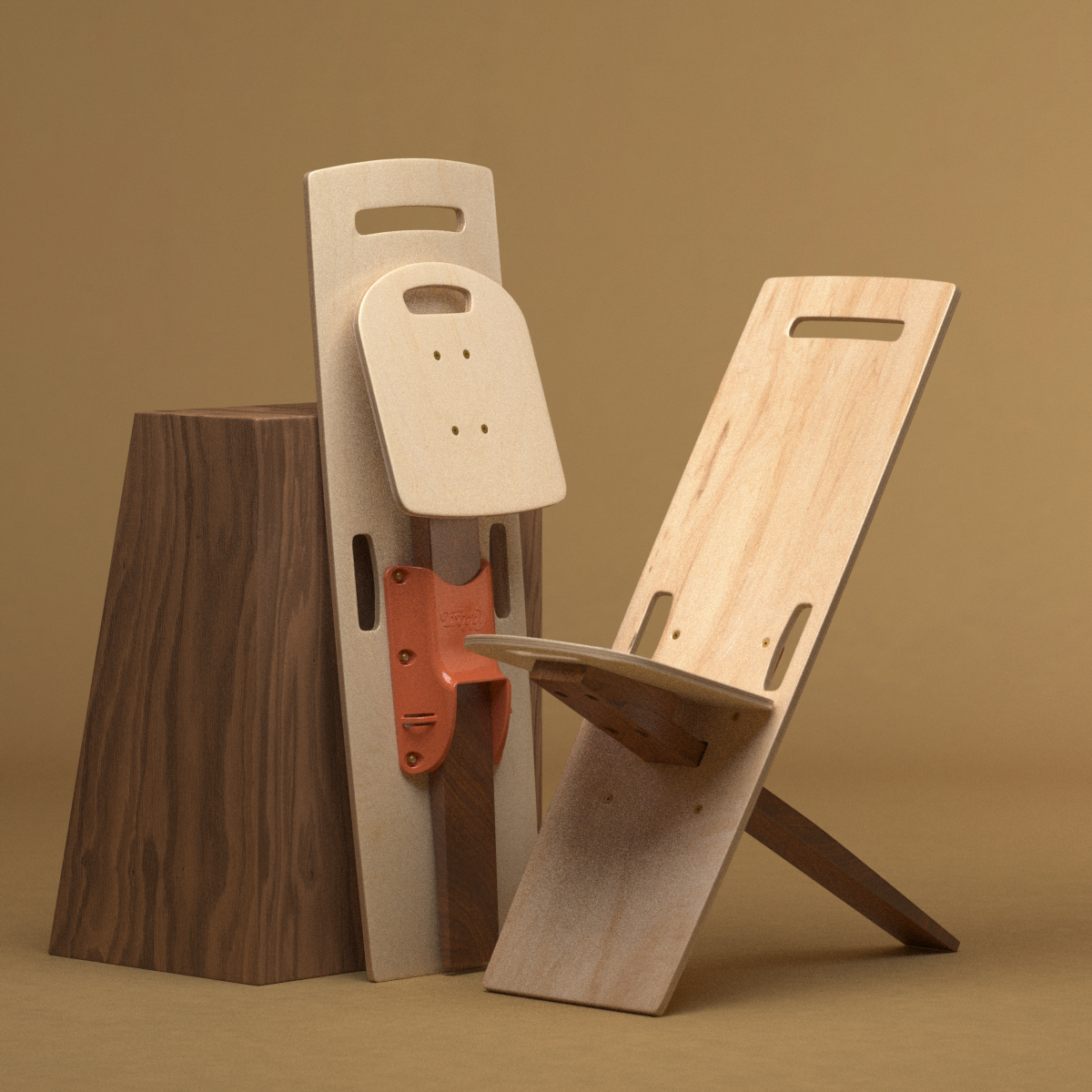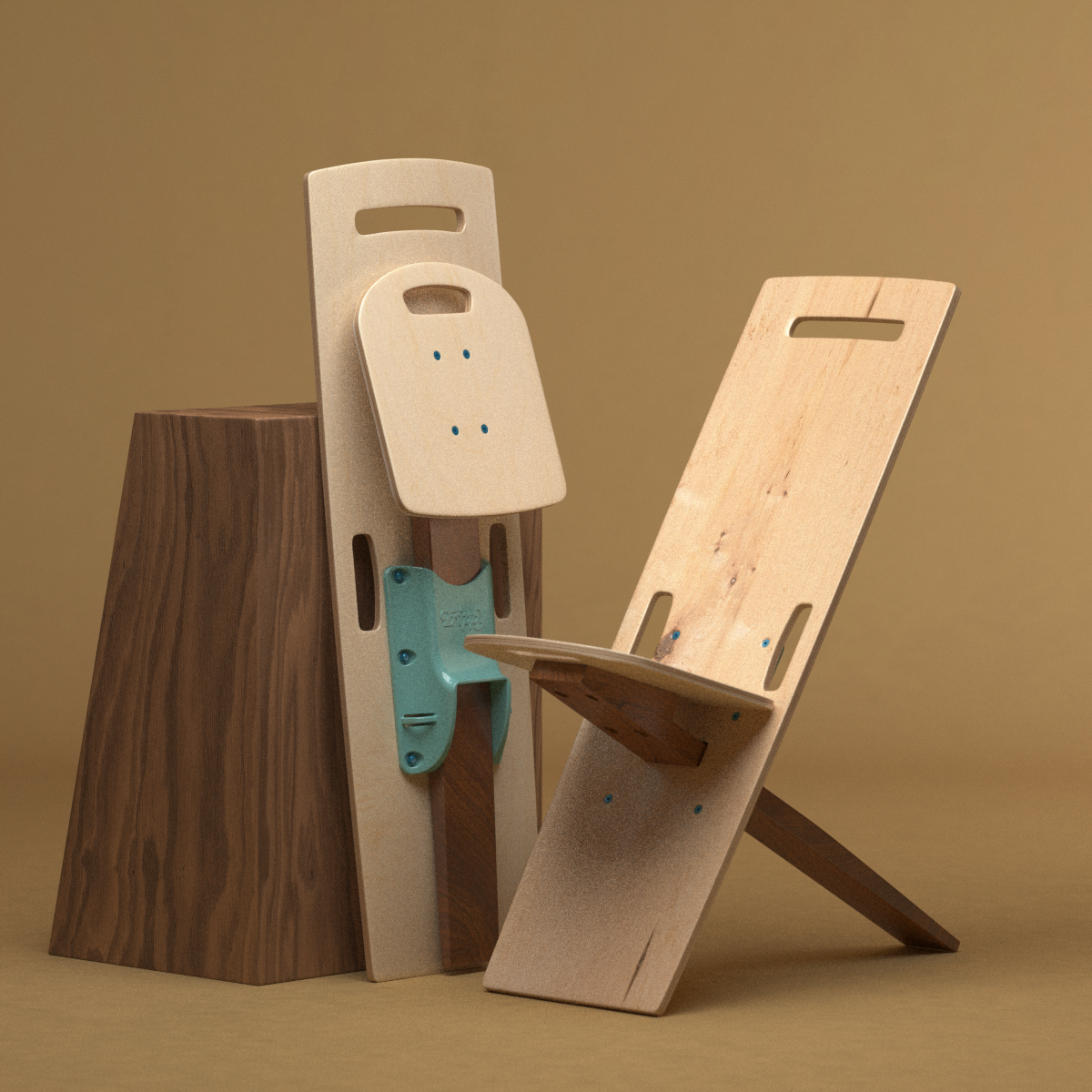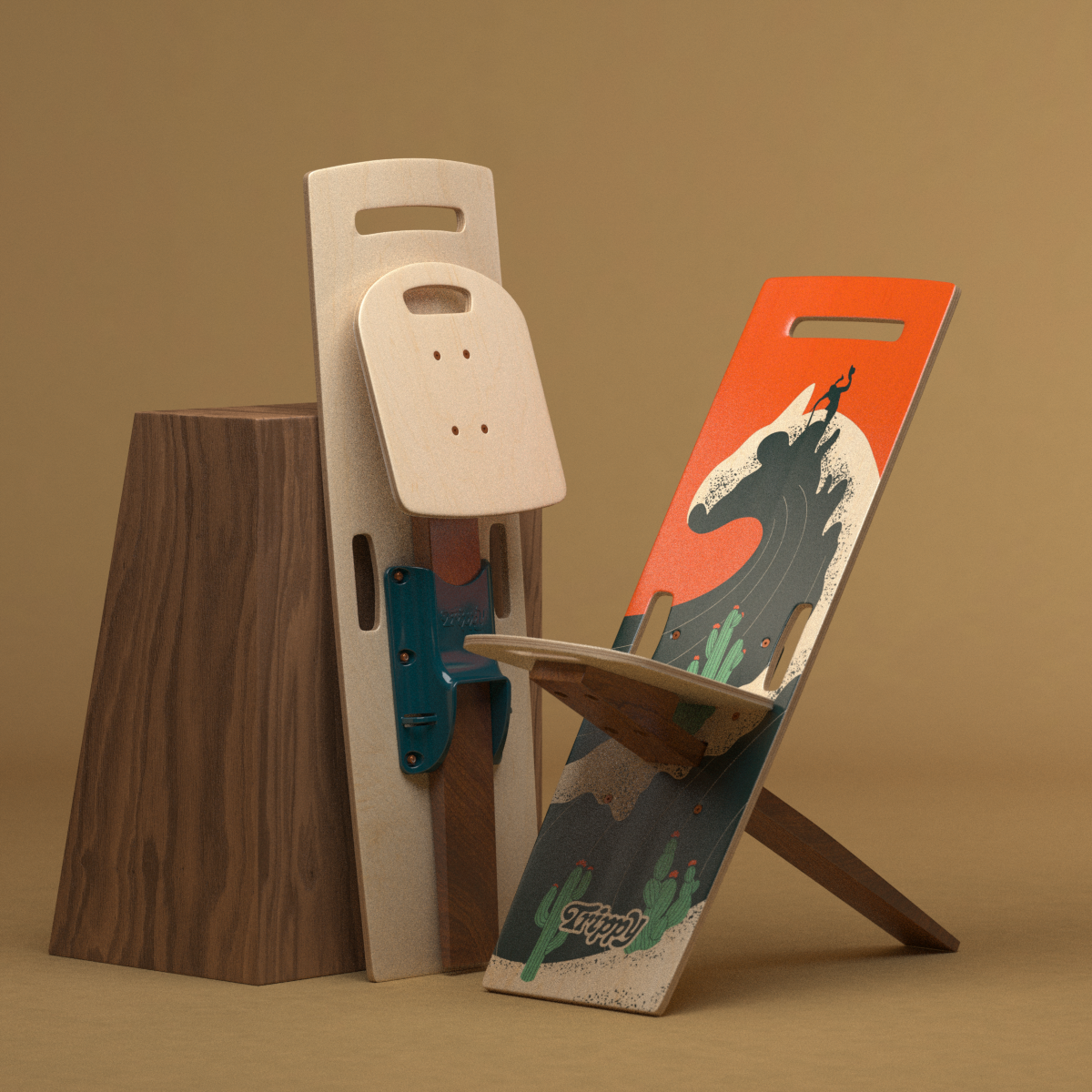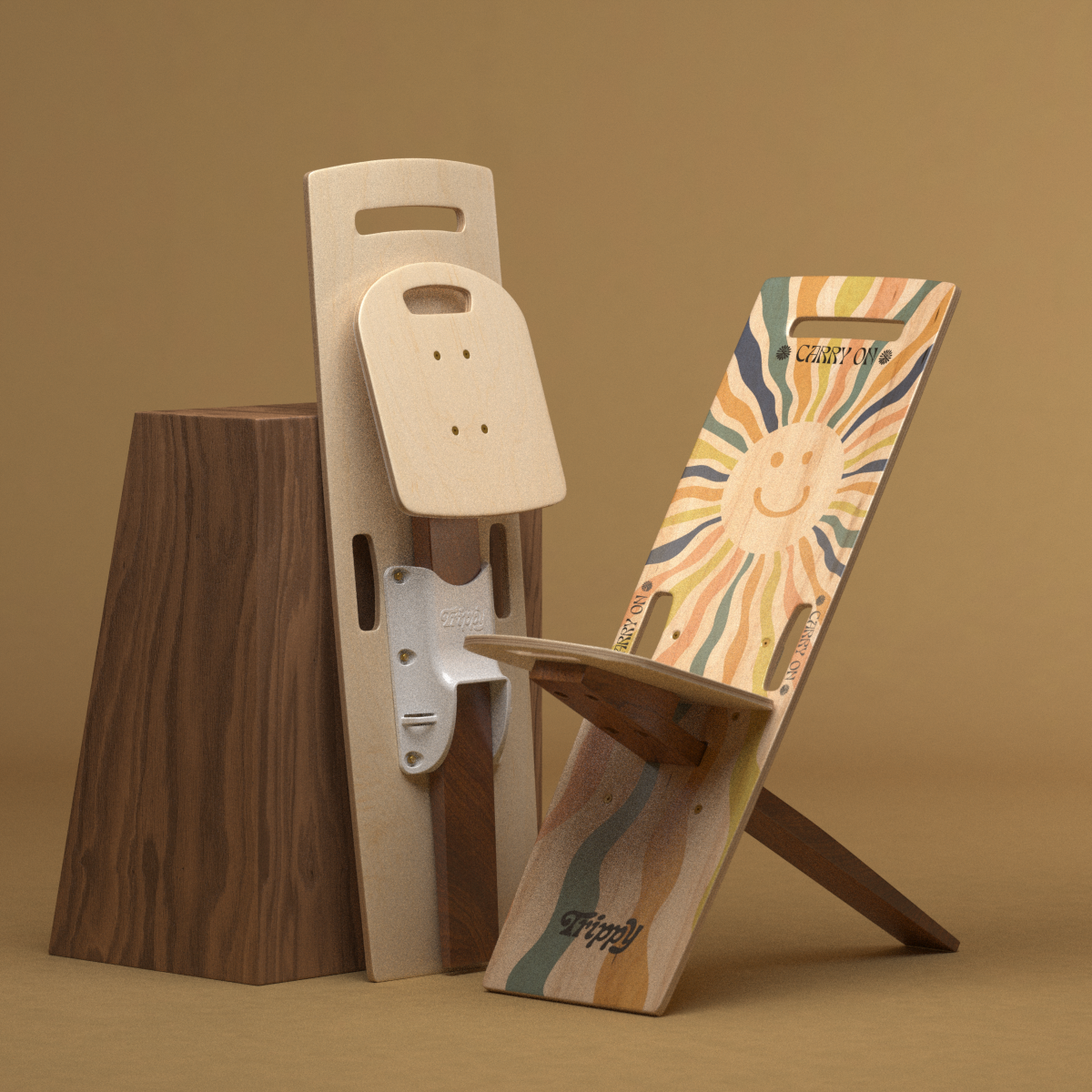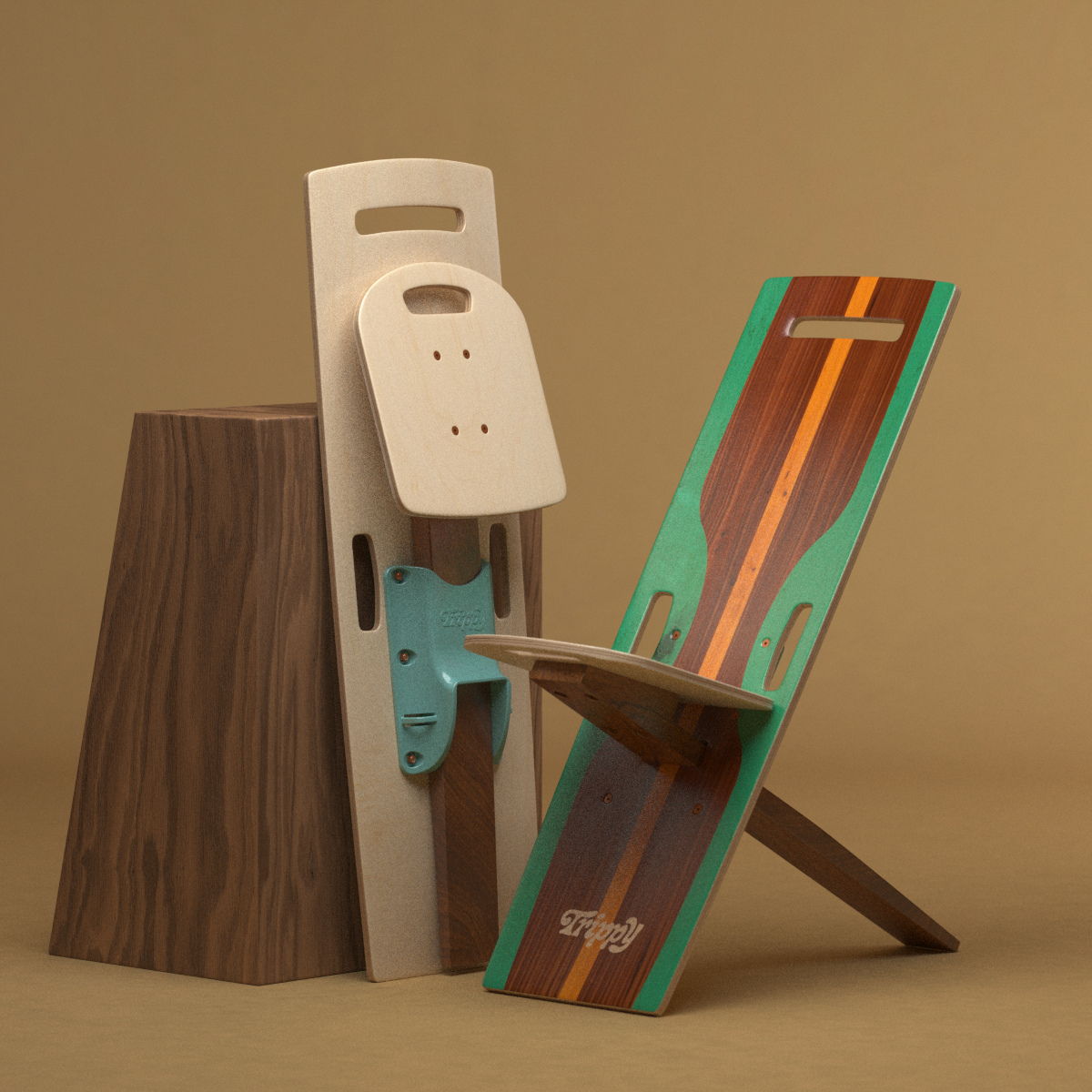 Mid Back Adventure Chair
Regular price Sale price Price $150
Lean back, breathe deep, and vibe out. This longboard-inspired maplewood chair reclines perfectly anywhere - from your living room to the patio to the beach and back. Each chair comes handcrafted from Texas, with a shockingly comfy design that'll relax your back while catching every eye within a thousand feet. Add in the 3 second setup time and UV-resistant artwork, and you've got one radical seat.
Comfy Anywhere The angle is based on African and Scandinavian seats - with a modern curvature for max relax.
Instantly Portable Just slip the seat out of the deck, stow it in the magnetized bracket on back, grab a handle, and stride off.
Beautifully Built Every Trippy Chair is built by hand in Ft. Worth, Texas, using only the very best maple and sapele wood.
Ridiculously Durable Supports up to 750 lbs, zero sweat. And that vibrant graphic? It'll never fade.