Regular price
$180
Sale price
$175
Unit price
per
Sale
Sold out
What will it look like?
Radical Comfort

Premium Hardwood Design

500+ lb capacity
Inspired by state flowers and your flow state. Take yours out for a relaxing sit on the beach, by the bay, or just in the backyard…but watch out for rogue whale sharks!
Why It's Trippy

Subtly curved for a relaxing sit
Supports up to 500 lbs
Sets up or stows in 3 seconds
Handcrafted and shipped directly from Texas
Free returns within 30 days
Dimensions & Specs

Capacity
Up to 500 lbs
Height

45" (High Back)
34" (Mid Back)
23" (Short Back)

Weight

10 lbs (High Back)
8 lbs (Mid Back)
5.5 lbs (Short Back)

Width
11"
Depth when stored
4"
Seat Depth
11"
Care & Cleaning

Each Trippy Chair is crafted with premium maple and sapele wood, water-resistant coatings, and UV-resistant inks (for printed chairs). They're perfect for a classy, relaxing sit, whether indoors or outdoors.


But like any high-quality wooden good, you'll get the most life out of your Trippy Chair by storing it indoors, keeping it clean and dry when not in use, and treating it with care.


To clean your chair, wipe with a soft microfiber cloth and warm water, then dry with a cloth. No need for abrasive sponges or chemicals (like alcohol, ammonia, bleach, or detergent.)


Avoid prolonged exposure to sun, rain, chemicals, or sharks.
Share
View full details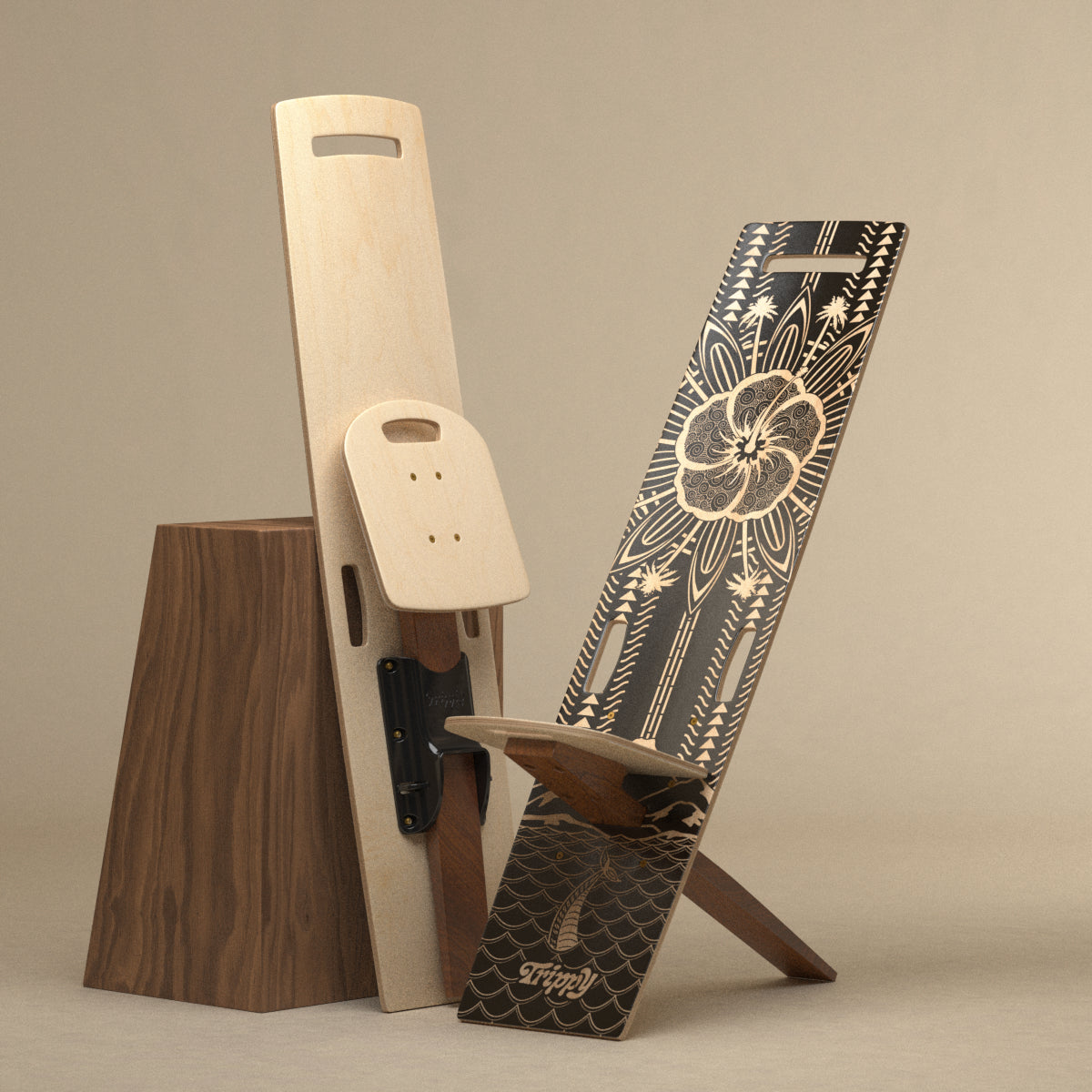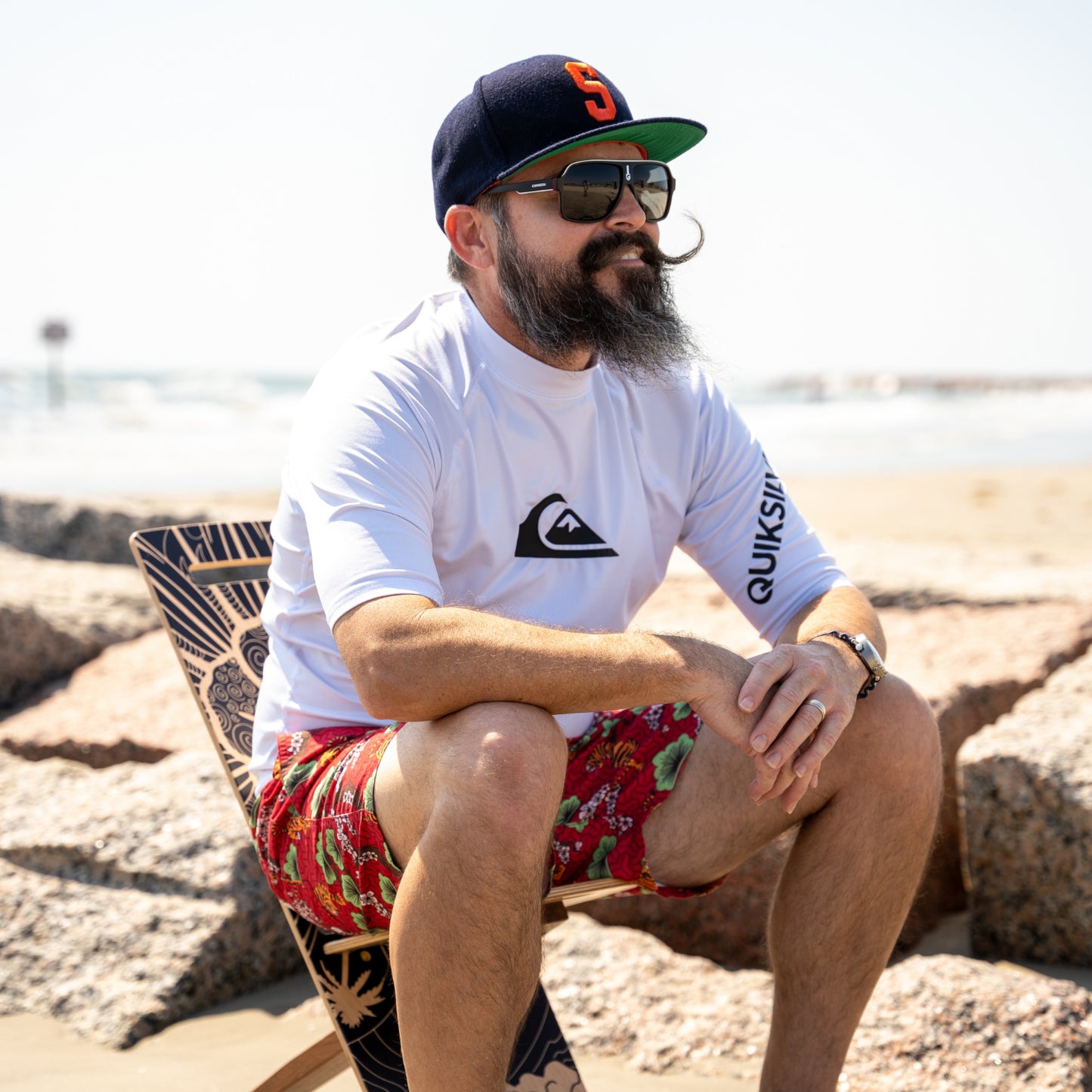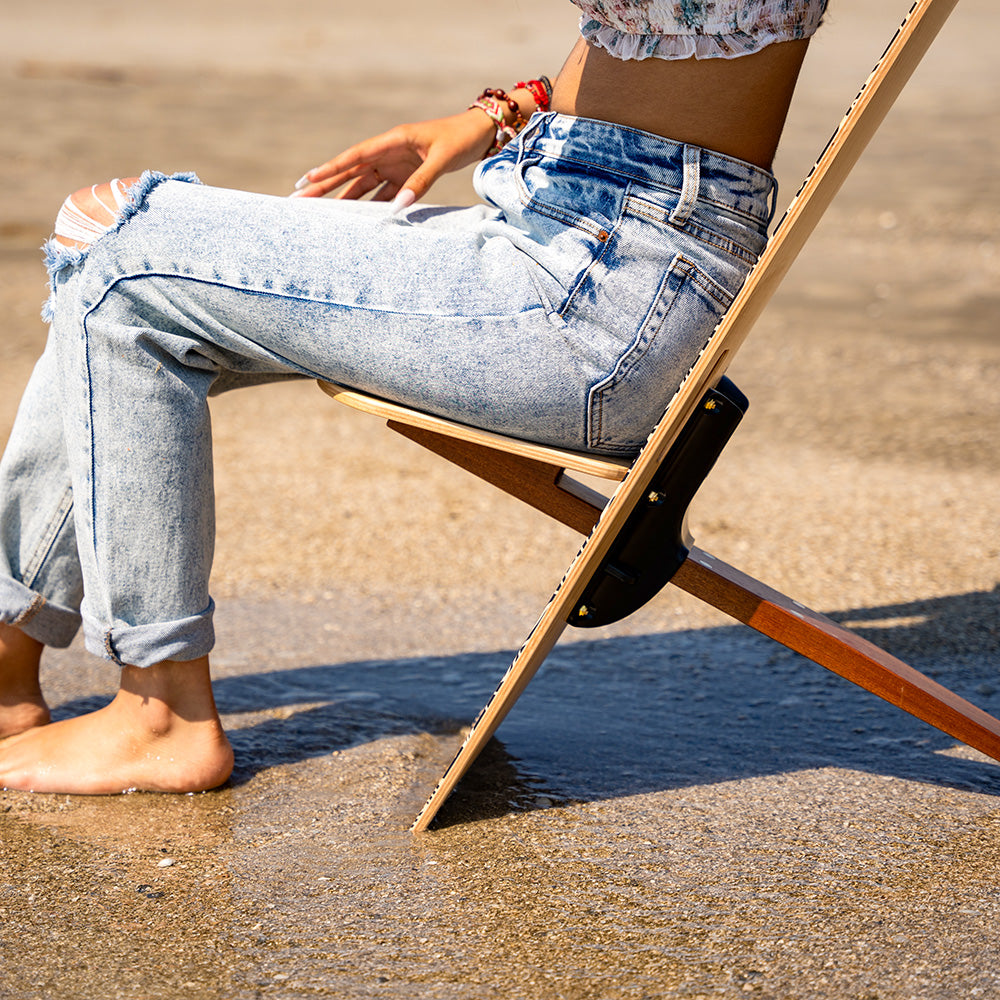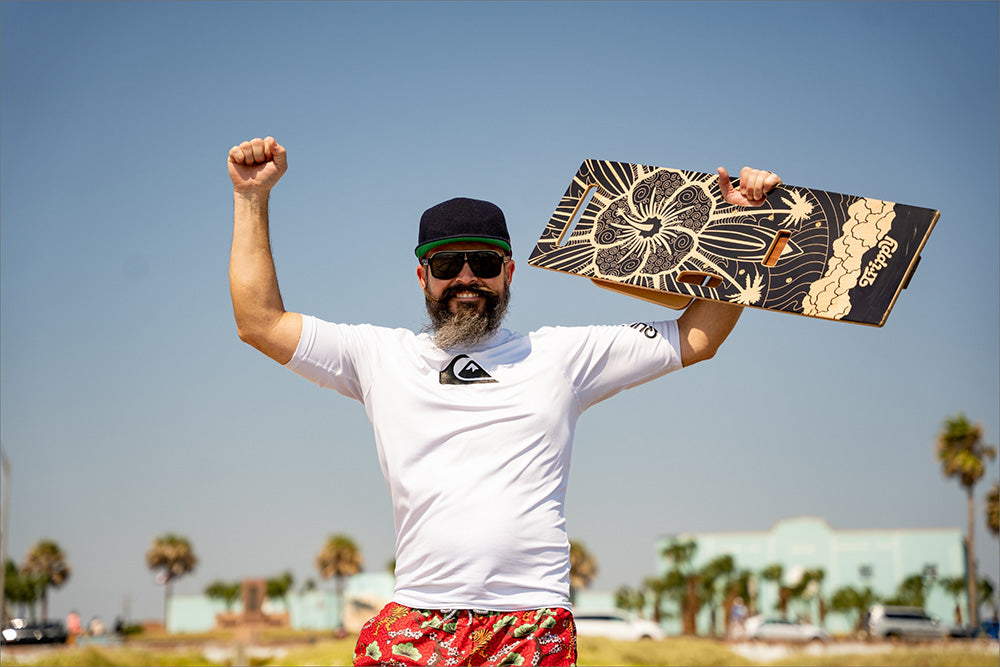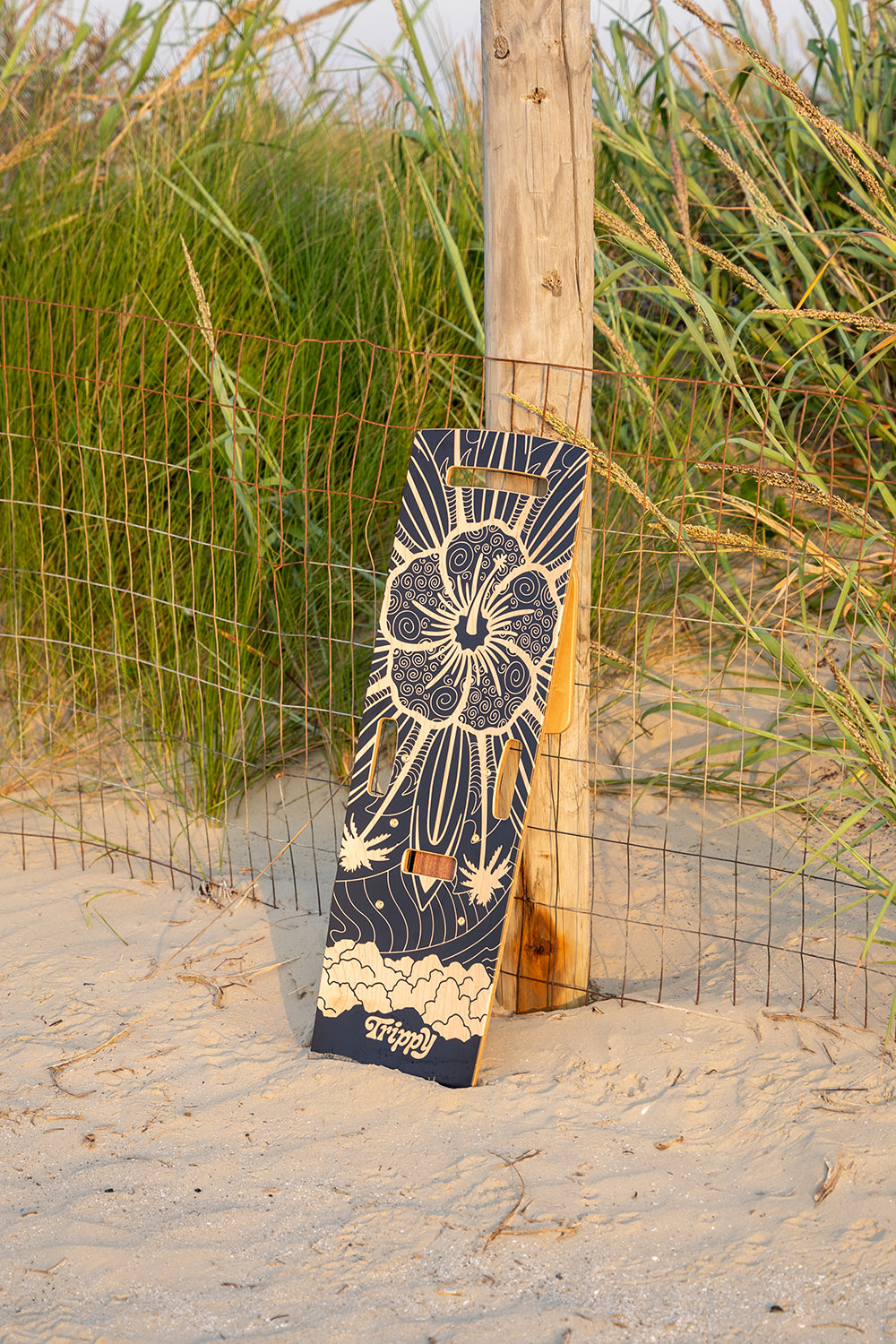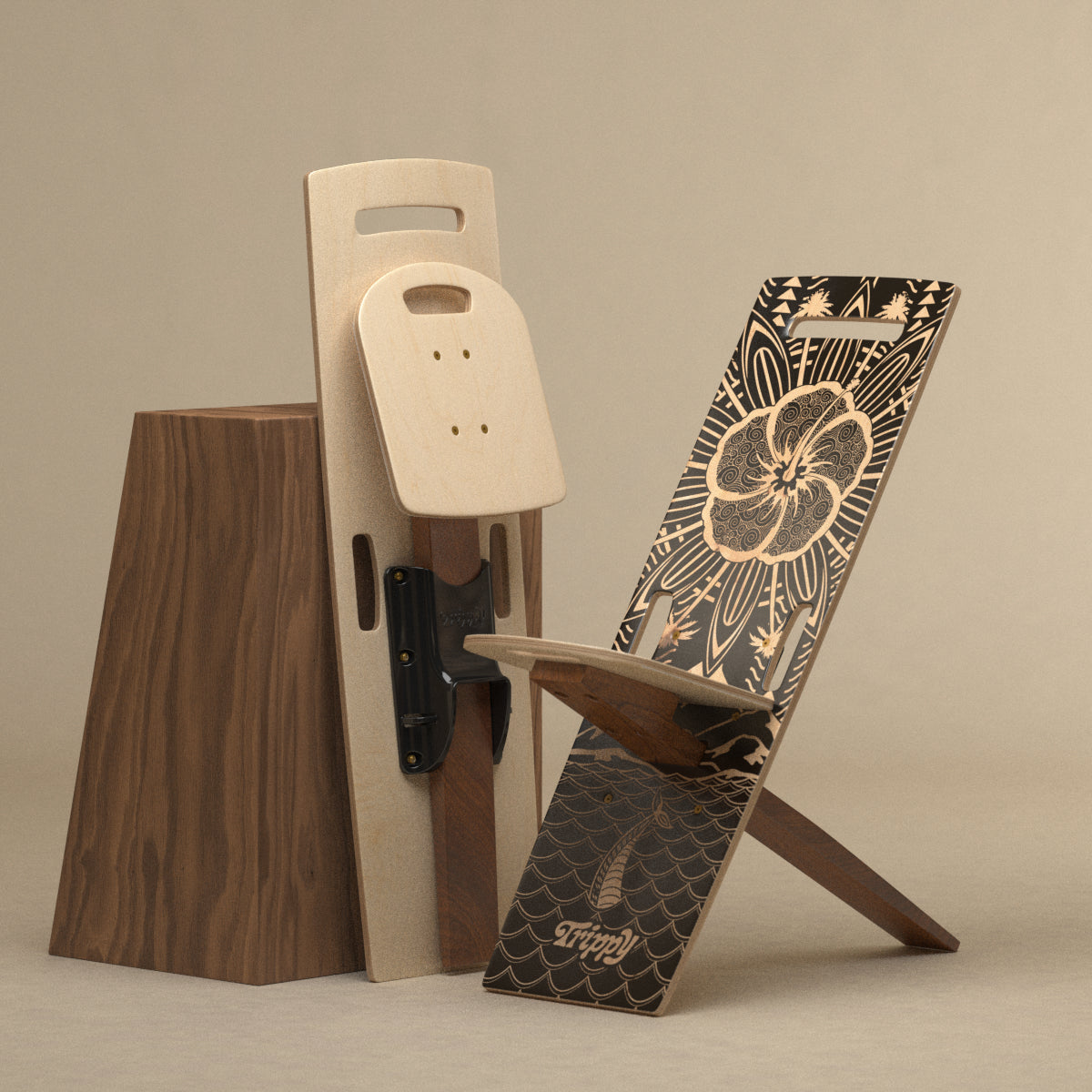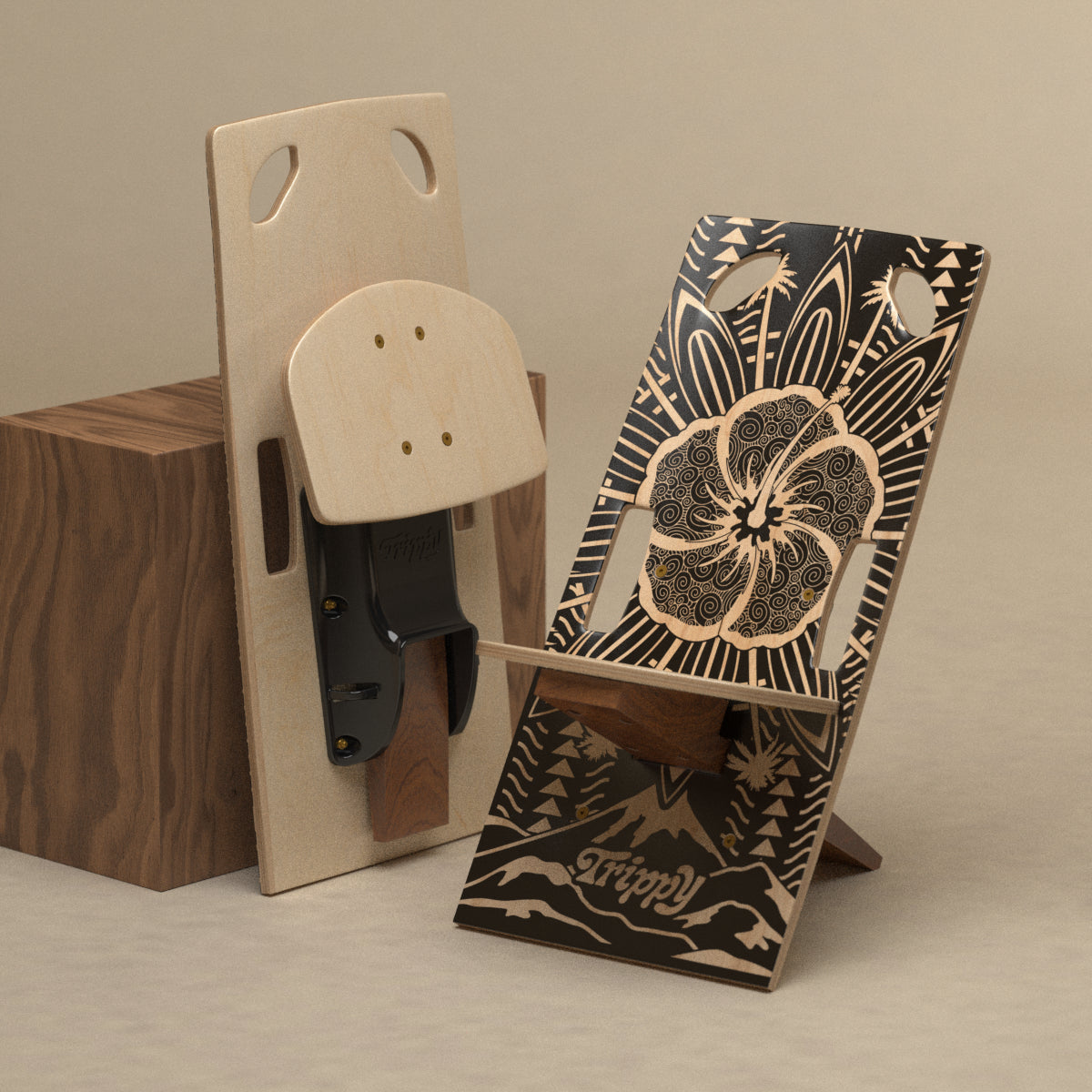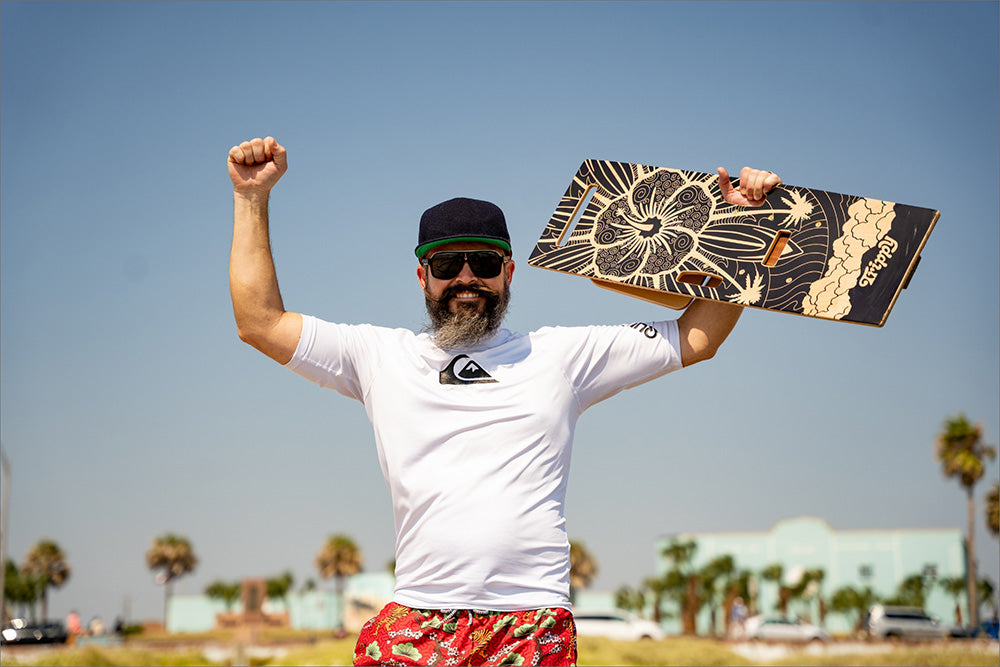 Behind the Design
It's 1885 (bear with us) and you're zonked out on the beach in Santa Cruz. Suddenly, the sea erupts with light. Startled, you scramble up to see three columns of water blasting into the noonday sky. Atop each rides one of the three Hawaiian Princes of the Sea, here to smack some mere mortals with the awesome power of surfing. That's right - for the first time in American history, someone's standing on a board in open water...and having a radical time.
Add to Cart